Nick Mason über Syd Barrett, Autos und Roger Waters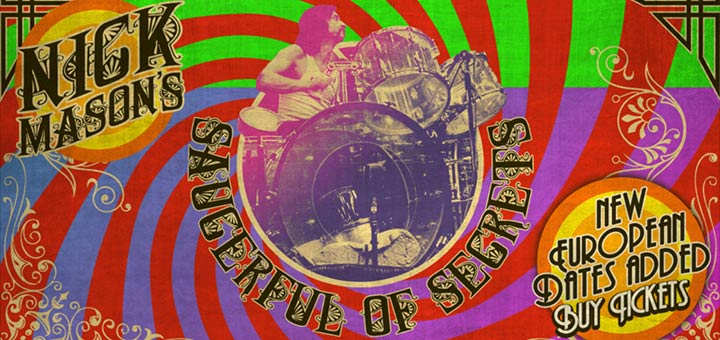 Unter der Überschrift "Musik ist getanzte Architektur" erschien auf der RO-Online Webseite ein neues Interview mit Nick Mason.
Ihr zweites Album, das der Tour den Namen gibt, ist wichtig für die Bandgeschichte, weil es das letzte mit Syd Barrett und das erste mit David Gilmour ist.
NICK MASON: Ja, das zweite Album hatte beide: Syd und David. Es ist wirklich sehr wichtig. Es ist einerseits eine traurige Platte, weil es die Bestätigung von Syds Verschwinden ist. Und gleichzeitig deutet es an, wohin wir als Nächstes gehen werden.
War Syd Barrett, das verschwindende Genie, für die besondere Atmosphäre verantwortlich?
NICK MASON: Syd war nicht für die Atmosphäre verantwortlich. Sondern für einzelne Stücke wie "Jugband Blues". "Saucerful" ist aber in erster Linie wegen "Set The Controls To The Heart Of The Sun" wichtig. Das ist Rogers erster wirklich großer Song. Und dann das Titelstück! Es ist der Beginn von viel stärker konstruierten Stücken mit längeren instrumentalen Passagen.
Am Ende wird er auf Aktivitäten von Roger Waters in der BDS-Bewegeung angesprochen. Mason verteidigt Waters Engagement. Ein Antisemit sei er sicher nicht! Mehr von diesem Interview findet ihr unter diesem link: RP-Online: Interview Nick Mason: Musik ist getanzte Architektur.
Ich danke Oliver Thöne für seinen Hinweis!