Roger Waters auf Rang 5 der erfolgreichste Tourneen aller Zeiten!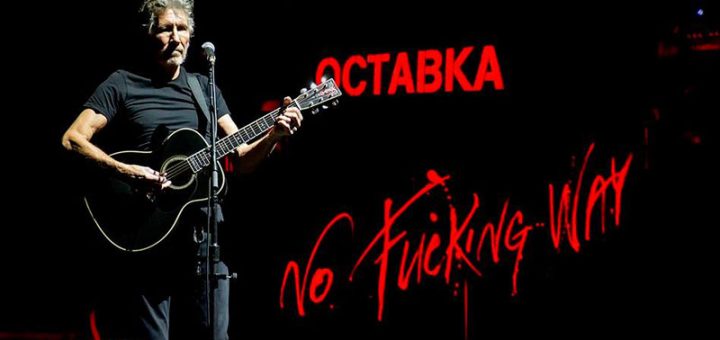 Roger Waters The Wall Live Tour büßte zwei Plätze ein in der Rangliste der erfolgreichsten Tourneen aller Zeiten! Coldplay und Guns N' Roses, deren "Not In This Lifetime" Tour noch läuft, haben ihn überholt! Mir sind solche Bestenlisten mit dreistelligen Millionenbeträgen mehr als suspekt! Aber sie machen letztendlich mehr als anschaulich, dass es sich um ein äußerst lukratives Geschäft handelt!
Top 10 Grossing Tours Of All Time (Billboard Boxscore History)
U2: 360° Tour, 2009-2011, $736 Millionen
The Rolling Stones: A Bigger Bang Tour, 2005-2007, $558 Millionen
Coldplay: A Head Full of Dreams Tour, 2016-2017, $523 Millionen
Guns N' Roses: Not In This Lifetime Tour, 2016-… (läuft noch), $475 Millionen
Roger Waters: The Wall Live, 2010-2013, $459 Millionen
AC/DC: Black Ice Tour, 2008-2010, $441 Millionen
Madonna: Sticky & Sweet Tour, 2008-2009, $408 Millionen
U2: Vertigo Tour, 2005-2006, $389 Millionen
The Police: Reunion Tour, 2007-2008, $362 Millionen
Cirque du Soleil's Michael Jackson: The Immortal World Tour, 2011-2014, $360 Millionen
*Zeitraum von 1990 bis 17.1.2018
Zum Vergleich: Pink Floyd's umsatzstärkste Tournee war 1994 die "The Division Bell" Tour. Die Einnahmen der 110 Konzerte beliefen sich $250 Millionen.
Quelle: Top 10 of Billboard's Highest-Grossing Tours of All Time
Foto: Roger Waters 30.8.2013 Sofia, © Artin Chahbazian!