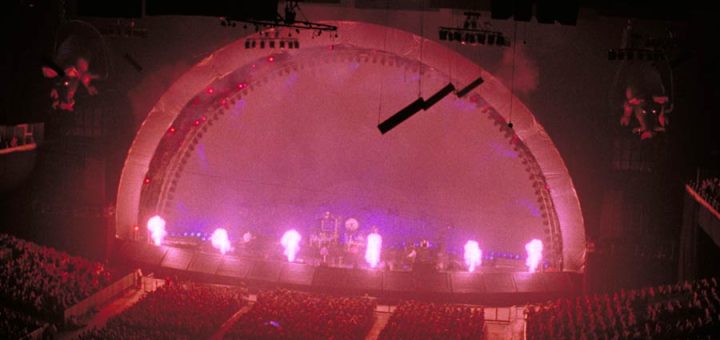 Statistik:
Zeitraum: 30. März – 29. Oktober 1994
Konzerte: 110
Länder: USA (47), Kanada (10), Mexiko (2), Europa (51): Portugal (2), Spanien (2), Frankreich (7), Deutschland (7), Schweiz (3), Österreich (1), Dänemark (1), Schweden (1), Norwegen (2), Belgien (1), Niederlande (3), Tschechien (1), Italien (6), England (14)
Songs: 32
Bemerkenswertes:
05.04.: In Houston am 5.4. musste das Konzert wegen eines heftigen Gewitters gekürzt werden.
22.04.: In Oakland wurde das einzige Mal "One Slip" gespielt!
15.07.: In Pontiac wurde zum ersten mal nach 1975 Knebworth wieder "Dark Side of the Moon" komplett gespielt. "Dark Side of the Moon" wurde von Pink Floyd 1994 insgesamt 18x live gespielt, 3x in den USA und 15x in Europa.
11.08.: In Montpellier kam es vor "Comfortably Numb" zu einer spontanen Jamsession (1:30)! Bei beiden Konzerten in Oslo wurde "Marooned", als Protest gegen den Walfang, als Zugabe gespielt. Ab dem Konzert in Turin 13.9. wurde "Shine On Part 7" gespielt.
29.+30.08.: Nur bei den beiden Konzerten in Oslo wurde Marooned gespielt. Dazu war auf der Leinwand ein Film über Wale zu sehen.
01.09.: Ein in Helsinki geplantes Konzert musste aus organisatorischen Gründen abgesagt werden!
04.09.: In Rotterdam spielten sie High Hopes im ersten Teil anstelle von Wish You Were Here, das als erste Zugabe gespielt wurde!
13.09.: In Turin Stadio delle Alpi wurde zum ersten Mal "Shine On Part 7" gespielt und es gab ein Sax-Intro bei "The Great Gig In The Sky".
12.10.: Beim ersten London Konzert im Earls Court stürzte eine Tribüne zusammen, dass Konzert wurde nach nur 2 Minuten abgebrochen. Pink Floyd spielten 14x hintereinander im Londoner Earls Court!
28.10.: Douglas Adams Gitarre bei Brain Damage und Eclipse!
Band:
David Gilmour: Gitarren, Lead vocals
Rick Wright: Keyboards, Vocals
Nick Mason: Drums, Percussion
Jon Carin: Keyboards, vocals
Guy Pratt: Bass, vocals
Gary Wallis: Percussion, Drums
Tim Renwick: Guitars, Backing Vocals
Dick Parry: Saxofon
Sam Brown: Backing vocals
Claudia Fontaine: Backing vocals
Durga McBroom: Backing vocals
Gast:
Douglas Adams: Gitarre (London 28.10.)
Termine:
30.03.1994 

Miami Joe Robbie Stadium (45.000 Besucher)
03.04.1994 

San Antonio Alamodome, TX (70.000)
05.04.1994 

Houston Rice Stadium (Gewitter!)
09.04.1994 

Mexico Autódromo Hermanos Rodríguez
10.04.1994 

Mexico Autódromo Hermanos Rodríguez
14.04.1994 

San Diego Jack Murphy Stadium
16.04.1994 

Pasadena The Rose Bowl
17.04.1994 

Pasadena The Rose Bowl
20.04.1994 

Oakland Alameda Oakland Coliseum
21.04.1994 

Oakland Alameda Oakland Coliseum
22.04.1994 

Oakland Alameda Oakland Coliseum (Premiere: One Slip!)
24.04.1994 

Tempe Sun Devil Stadium
26.04.1994 

El Paso Sun Bowl
28.04.1994 

Irving Texas Stadium
29.04.1994 

Irving Texas Stadium
01.05.1994 

Birmingham Legion Field
03.05.1994 

Atlanta Robbie Dodd Stadium
04.05.1994 

Atlanta Robbie Dodd Stadium
06.05.1994 

Tampa Tampa Stadium
08.05.1994 

Nashville Vanderbilt University Stadium
10.05.1994 

Raleigh Carter Finley Stadium
12.05.1994 

Clemson Death Valley Stadium
14.05.1994 

New Orleans The Superdome
18.05.1994 

Foxboro Foxboro Stadium
19.05.1994 

Foxboro Foxboro Stadium
20.05.1994 

Foxboro Foxboro Stadium
22.05.1994

Montreal Stade du Parc Olympique
23.05.1994

Montreal Stade du Parc Olympique
24.05.1994

Montreal Stade du Parc Olympique
26.05.1994 

Cleveland Municipal Stadium
27.05.1994 

Cleveland Municipal Stadium
29.05.1994 

Columbus Buckeyes Stadium
31.05.1994 

Pittsburgh Three Rivers Stadium
02.06.1994 

Philadelphia Veterans Stadium
03.06.1994 

Philadelphia Veterans Stadium
04.06.1994 

Philadelphia Veterans Stadium
06.06.1994 

Syracuse Carrier Dome
10.06.1994 

New York Yankee Stadium
11.06.1994 

New York Yankee Stadium
14.06.1994 

Indianapolis Hoosier Dome
16.06.1994 

Ames Cyclone Stadium
18.06.1994 

Denver Mile High Stadium
20.06.1994 

Kansas City Arrowhead Stadium
22.06.1994 

Minneapolis HHH Metrodome
25.06.1994

Vancouver B.C. Place Stadium
26.06.1994

Vancouver B.C. Place Stadium
28.06.1994

Edmonton Commonwealth Stadium
01.07.1994

Manitoba Winnipeg Stadium
03.07.1994 

Madison Camp Randall Stadium
05.07.1994 

Toronto CNE Stadium
06.07.1994

Toronto CNE Stadium
07.07.1994

Toronto CNE Stadium
09.07.1994 

Washington RFK Stadium
10.07.1994 

Washington RFK Stadium
12.07.1994 

Chicago Soldier Field (52.000)
14.07.1994 

Pontiac The Silverdome
15.07.1994 

Pontiac The Silverdome (Premiere von Dark Side of the Moon)
17.07.1994 

New York Giants Stadium (Dark Side Show)
18.07.1994 

New York Giants Stadium, (Dark Side Show), Enigma message bei Keep Talking)
Europa:

22.07.1994

Lissabon Estadio Jose Alvalade
23.07.1994

Lissabon Estadio Jose Alvalade
25.07.1994

San Sebastian Velodrome de Anoeta
27.07.1994

Barcelona Estadio Olimpico
30.07.1994 

Chantilly Chateau de Chantilly
31.07.1994 

Chantilly Chateau de Chantilly
02.08.1994 

Köln Müngersdorfer Stadion
04.08.1994 

München Olympiastadion
06.08.1994

Basel Fußballstadion St. Jakob (Erste "Dark Side" Show in Europa)
07.08.1994

Basel Fußballstadion St. Jakob
09.08.1994 

Montpellier Amphitheater Chateau de Grammont
11.08.1994 

Bordeaux Esplanade des Quinconces (spontane Jamsession vor CN!)
13.08.1994 

Hockenheim Hockenheimring
16.08.1994 

Hannover Niedersachsenstadion
17.08.1994 

Hannover Niedersachsenstadion
19.08.1994 

Wiener Neustadt Flugfeld Ost (92.000)
21.08.1994 

Berlin Maifeld am Olympiastadion
23.08.1994 

Gelsenkirchen Parkstadion
25.08.1994

Kopenhagen Parken
27.08.1994

Göteborg Ullevi Stadion
29.08.1994

Oslo Valle Hovin Stadion (Premiere: Marooned)
30.08.1994

Oslo Valle Hovin Stadion (Premiere: Marooned)
01.09.1994 

Helsinki, Olympiastadium (abgesagt)
02.09.1994 

Werchter Festivalweise
03.09.1994 

Rotterdam Stadion Feyenoord
04.09.1994 

Rotterdam Stadion Feyenoord
05.09.1994

Rotterdam Stadion Feyenoord
07.09.1994 
Prag Strahov Stadion (150.000 Zuseher!)
09.09.1994 

Strasburg Stade de la Meinau
11.09.1994 

Lyon Stade de Gerland
13.09.1994 

Turin Stadio delle Alpi (Premiere: Shine On Part 7, Sax-Intro bei Great Gig)
15.09.1994 

Udine Stadio Friuli
17.09.1994 

Modena Festa Nazionale dell Unita
19.09.1994 

Rom Cinecitta
20.09.1994 

Rom Cinecitta
21.09.1994 

Rom Cinecitta
23.09.1994 

Lyon Stade de Gerland
25.09.1994

Lausanne Stade de la Pontaise
12.10.1994 

London Earls Court (Abbruch wegen Tribünen Einsturz!)
13.10.1994 

London Earls Court*
14.10.1994 

London Earls Court* (Dark Side Show)
15.10.1994 

London Earls Court*
16.10.1994 

London Earls Court* (Dark Side Show)
17.10.1994 

London Earls Court* (Ersatz für 12.10.)
19.10.1994 

London Earls Court* (Dark Side Show)
20.10.1994 

London Earls Court* (Dark Side Show, Live-Satellitn-Broadcast, filming for P.U.L.S.E)
21.10.1994 

London Earls Court*
22.10.1994 

London Earls Court*
23.10.1994 

London Earls Court* (Dark Side Show)
26.10.1994 

London Earls Court* (Dark Side Show)
27.10.1994 

London Earls Court*
28.10.1994 

London Earls Court* (Dark Side Show, Douglas Adams)
29.10.1994 

London Earls Court* (Dark Side Show)
* benefit for Greenpeace, Amnesty and others
Songs von folgenden Alben wurden gespielt: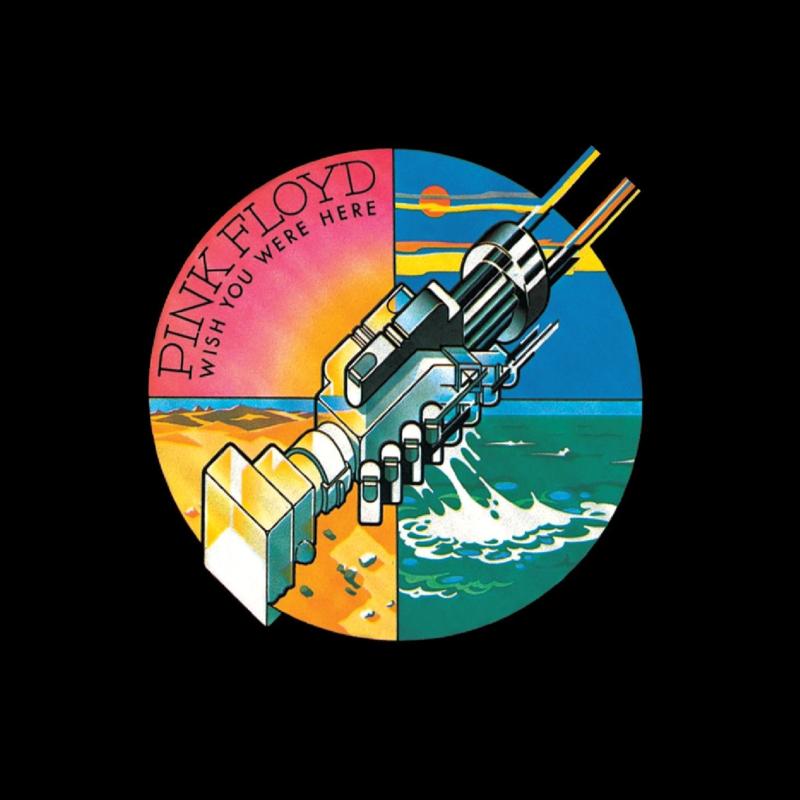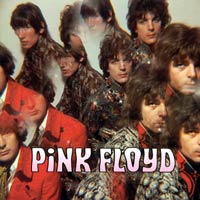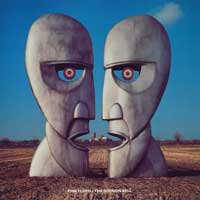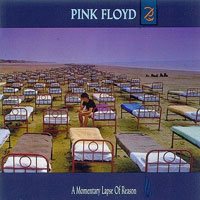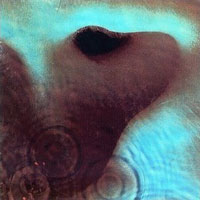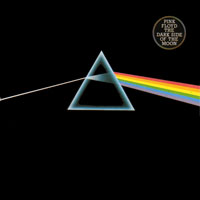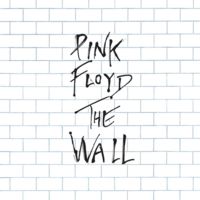 Setlist:
Set 1:
01. Shine On You Crazy Diamond (Parts 1-5) 11:30
02. Learning To Fly 5:34
03. What Do You Want From Me? 4:19
04. On The Turning Away 7:31
05. Take It Back 6:02
06. Coming Back To Life 6:45
07. Sorrow 11:32
08. Keep Talking 7:23
09. One Of These Days 6:40
Set 2:
10. Astronomy Domine 4:49
11. Breathe 2:52
12. Time 5:30
13. Breathe Reprise 1:10
14. High Hopes 7:52
15. The Great Gig In The Sky 5:04
16. Wish You Were Here 5:49
17. Us And Them 6:17
18. Money 9:47
19. Another Brick In The Wall (Part 2) 7:14
20. Comfortably Numb 11:45
Zugaben:
21. Hey You 5:34
22. Run Like Hell 10:43
Weitere Songs:
23. A Great Day for Freedom
24. Poles Apart
25. Shine On You Crazy Diamond (Parts 1-5+7)
26. Any Colour You Like
27. Brain Damage
28. Eclipse
29. On the Run
30. Lost for Words
31. Marooned
32. One Slip
Häufigkeit:
110x Shine On You Crazy Diamond (Parts 1-5)
110x Learning to Fly
110x High Hopes
110x Run Like Hell
110x Breathe
110x Time
110x The Great Gig in the Sky
110x Money
109x Sorrow, Keep Talking, Comfortably Numb, Another Brick in the Wall (Part 2), One of These Days
108x Take It Back Play, Wish You Were Here
107x Breathe (Reprise)
104x Us and Them
93x Astronomy Domine
91x What Do You Want from Me
90x Hey You
88x On the Turning Away
43x Coming Back to Life
37x A Great Day for Freedom
24x Poles Apart
22x Shine On You Crazy Diamond (Parts 1-5+7)
20x Speak to Me
18x Any Colour You Like, Brain Damage, Eclipse, On the Run
10x Lost for Words
2x Marooned
1x One Slip
Memorabillia: