Ein Abendessen mit Nick Mason und Roger Waters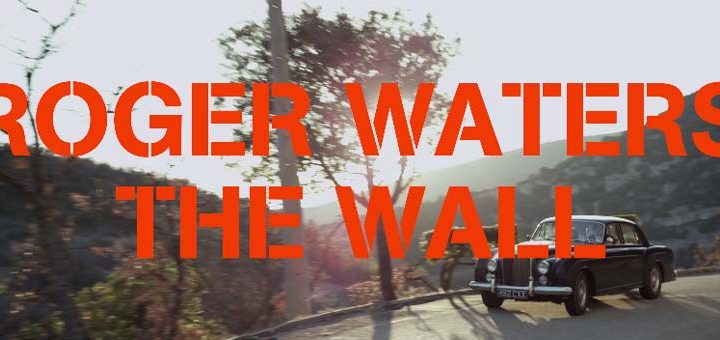 Nach der Premiere von "Roger Waters – The Wall" am 29. September, der Film wird weltweit in ausgewählten Kinos gezeigt werden, folgt als Zugabe ein "Dinner with Nick & Roger", bei dem die Rhythmussektion von Pink Floyd versuchen wird alle offene Fragen der Fans zu beantworten!
THE SIMPLE FACTS: A Dinner With NICK and ROGER
ROGER WATERS THE WALL will be presented around the globe for one night only, in thousands of selected cinemas on the evening of September 29th.
Following the feature presentation, there will be a unique encore:
Your chance to ask your questions to ROGER WATERS and NICK MASON.
The PINK FLOYD rhythm section will reunite over the breaking of bread and the answering of questions sent in by you, the fans. ROGER WATERS and NICK MASON, two of the original members of Pink Floyd, will convene for what is sure to be a memorable reunion. In the hopes of having a few laughs, and, in response to your questions, they will rummage through the overstuffed cupboard of skeletons and faulty recollections, hopefully using the opportunity to clear up some of the mysteries before old Father Time, and Davy Jones Locker claim their due, and All That You Touch and All That You See, slides ungentle, into that dark night.
Maybe for the last time, straight from the horse's mouth, from the engine room, from the endless toil of stoking the great boilers, leaning weary on their shovels, THE RHYTHM SECTION, their faces grimed with coal dust, lined but open, mopping their honest brows with colorful kerchiefs. NICK and ROGER bring you…..
THE SIMPLE FACTS!
Do you have a question? If you do follow the instructions below and it VERY WELL may make it into the program shown in a CINEMA NEAR YOU, on September the 29th!
1. Visit Roger Waters The Wall – Question
2. Ask your question before 9AM EST on Wednesday 27 May