Ausstellung "Gerald Scarfe and Music" im Barbican in London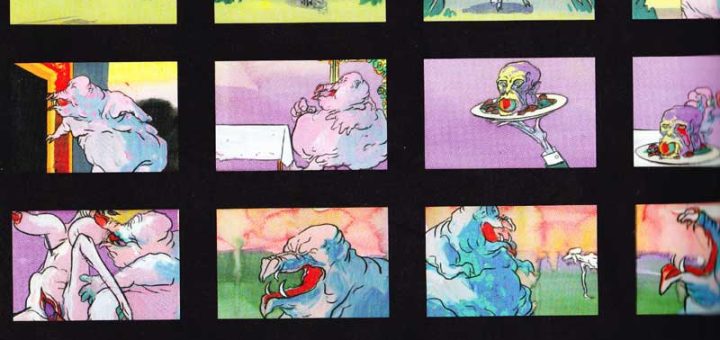 Gute Nachrichten für alle die im September nach London reisen um den Abschluss von David Gilmour's "Rattle That Lock" Tour in der Royal Albert Hall zu sehen! Zeitgleich läuft bei freiem Eintritt die Ausstellung "Scarfe and Music" in der Bibliothek im Barbican! Nicht unerwähnt sollte bleiben, dass in der Barbican Hall am 10.5.2007 der allerletzte Auftritt von Pink Floyd stattfand! Roger Waters trat damals Solo auf, weil er seine damalige Frau vom Flughafen abholen musste konnte er mit dem Floyd's nicht mitspielen!
Scarfe and Music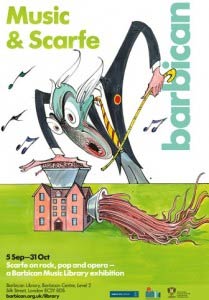 A Barbican Music Library Exhibition
5. September 2016 – 31. Oktober 2016
Library
FREE
Artist and illustrator Gerald Scarfe exhibits art work, posters and prints from his extensive work within the world of music – from Pink Floyd – The Wall to drawings of pop stars, and designs for opera, ballet and the theatre. The exhibition will also include memorabilia never seen before. A collaboration between Gerald Scarfe and the Barbican Music Library.
Gerald Scarfe: I'm mainly known for my political cartoons so I welcome this opportunity to show some of the many other things I do – ballet, opera, West End theatre, rock & roll, animation and so on – all of which include some element of music. I hope you enjoy it.
Öffnungszeiten:
Mondays & Wednesdays 9.30am to 5.30pm;
Tuesdays & Thursdays 9.30am to 7.30pm;
Fridays 9.30am to 2pm; Saturdays 9.30am to 4pm;
Closed on Sundays.
Wir danken Matt von Brain Damage für die Info!