Häftlingschor singt auf Rattle That Lock!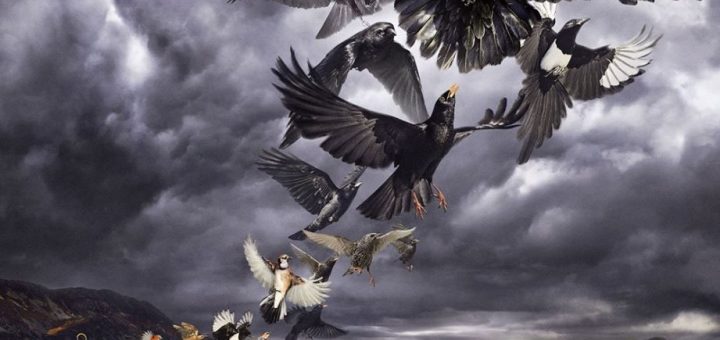 Für den Chorgesang beim Song "Rattle That Lock" engagierte David Gilmour den "Liberty Choir". Dieser Chor besteht aus (Ex-)Häftlingen des Wandsworth Gefängnisses und Sängern der lokalen Umgebung. Sieben Mitglieder des 30köpfigen "Liberty Choir" sangen auf "Rattle That Lock".
Damit beantwortete sich die Frage, ob die Verurteilung von Charlie Gilmour, er wurde 2011 wegen schwerer Randale bei den Studentenunruhen in London im Dezember 2010, zu einer Freiheitsstrafe von 16 Monaten verurteilt, dass neue "Rattle That Lock" Album in irgendeiner Form beeinflusste! Vier Monate saß er im Gefängnis in Wandsworth ab. Im November 2011 ist er vorzeitig entlassen worden.
Gegenüber der BBC News sagte Gilmour, dass der Chor den Häftlingen Hoffnung und Optimismus zurück gibt.
David Gilmour: Charlies Erfahrungen waren etwas, dass sich auch auf uns auswirkte. Wir sind auf das System des Strafvollzuges aufmerksam geworden. Es wurde uns bewusst, was getan werden könnte und getan werden sollte, um dieses System zu verbessern. Wir helfen dadurch ein Teil dieser Initiative zu sein, die sich hoffentlich weiter ausbreiten wird.

Why did you get involved with The Liberty Choir?
David Gilmour: It's wonderful, seeing all these guys singing in the prison along with people from the South London Choir. They are close to the end of their sentences, and they then have a place outside prison where they feel part of the community, and that's very good for them, to feel valued.

Handelt das Lied "Rattle That Lock" vom Gefängnis?
David Gilmour: Nein, es ist nur etwas, dass Menschen ermutigen soll einen Schritt hinaus zu machen, zu sich selbst zu stehen und nicht apathisch zu sein.
David Gilmour besuchte Gefängnis und sang mit Häftlingschor!
Vergangenen Dienstag (4. August) besuchte Gilmour das Gefängnis in Wandsworth um gemeinsam mit dem "Liberty Choir" zu singen.
You went into Wandsworth on Tuesday – what did you do?
David Gilmour: We joined a regular session where 20-something prisoners and about 20 people from the choir outside get to sing along and are taught. MJ is a brilliant teacher.

They come week in, week out, and there's a waiting list inside prison because the room available is small. The maximum number they can get in is about 20, but there are many, many more who want to take part.
Das BBC Interview mit Gilmour findet ihr unter diesem link: Pink Floyd star David Gilmour uses ex-prisoner choir. Auf der Webseite des Liberty Choir gibt es Fotos von der "Rattle That Lock" Aufnahme-Session mit David Gilmour, Polly, Phil Manzanera und Phil Taylor zu sehen! Interessant sind die Namen der größten Unterstützer des Chors. Das sind neben Polly Samson und David Gilmour noch Pete Townshend und Roger Daltrey!