Graham Nash hält David Gilmour für einen der geschmackvollsten Gitarristen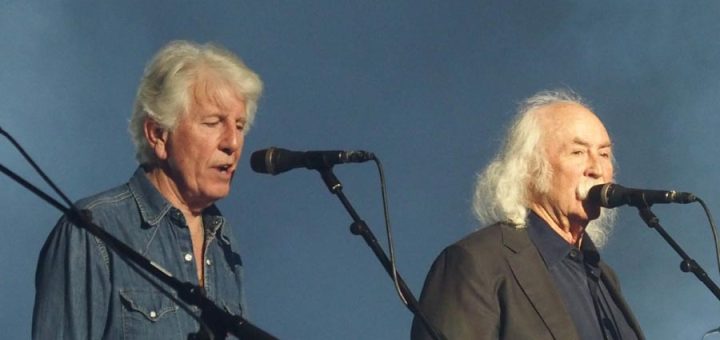 Graham Nash wird bei einem Interview für das Relix Magazin über seine Beziehung zu David Gilmour gefragt.
Sie sind auf dem neuen Album von David Gilmour "Rattle That Lock" und sangen auch auf seinen früheren Release 2006 "On An Island". Wie hat sich Ihre Freundschaft entwickelt?

GRAHAM NASH: Ich habe seit Mitte bis Ende der 60er Jahre ein Fan von Pink Floyd gewesen. Gilmour ist ein brillanter Musiker. Er ist einer der geschmackvollsten Gitarristen die ich kenne. Er kann eine Note last for bars and bars and bars and bars. In dieser Hinsicht ist er wie Neil Young, wenn gleich Neil wesentlich robuster ist.

Crosby und ich spielten in der Royal Festival Hall in London mit unserer Band und Gilmour kam zu uns zurück nach der Show. Er sagte: "Ich möchte zwei Dinge: Erstens, habe ich dieses Lied namens "On An Island" und ich möchte das Du und David darauf singt. Und zweitens stehle ich euren Schlagzeuger", das tat er auch. Jetzt spielt Steve DiStanislao auch mit Gilmour. Ich habe großen Respekt für David Gilmour und jedes Mal, wenn er will, dass ich mit ihm singen soll, bin ich sofort da.
Das komplette Interview mit Nash findet ihr unter folgenden link: Graham Nash on CSNY, David Gilmour, Trey Anastasio and More.