TV-Premiere: Eric Clapton Dokumentation "Life in 12 Bars"
Gestern feierte die von Showtime produzierte Dokumentation "Life in 12 Bars" über Eric Clapton ihre Premiere. Zu Wort kommt darin neben vielen Prominenten Musikern, Weggefährten und Freunden auch Roger Waters, der Clapton 1984 für sein "Pros And Cons" Album und die Tour als Lead-Gitarristen gewinnen konnte.
Roger Waters: Before Eric, guitar playing in England had been Hank Marvin of the Shadows, very simple, not much technique. Suddenly we heard something completely different. The records sounded unlike anything we had heard before.
Quelle. Rolling Stone
Eric Clapton: Life in 12 Bars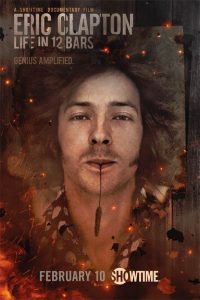 This documentary contextualizes Eric Clapton's role in contemporary music and cultural history. Told through his own words, it reflects on his traumatic childhood, his difficult struggle with drugs and alcohol, the loss of his son and how he always found his inner strength and healing in music.
It features extensive interviews with Clapton himself, along with his family, friends, musical collaborators, contemporaries and heroes – including late music icons B.B. King, Jimi Hendrix and George Harrison. Directed by Oscar winner Lili Fini Zanuck.
Länge: 133 Minuten
Offizieller Trailer und Webseite: Eric Clapton: Life in 12 Bars