Roger Waters will nach der Tour seine Biografie schreiben!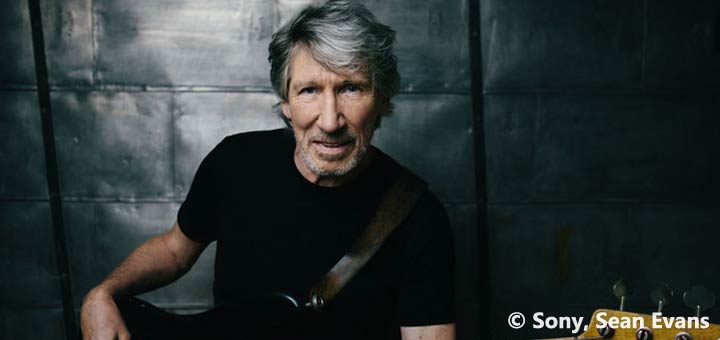 Roger Waters sorgt mit seiner "Us+Them" Tour, die ihn bis Ende September, bis in den allerletzten Winkel der USA bringen wird, für gehöriges Aufsehen! Er selbst hat die allergrößte Freude damit. In seiner "Show" übt er Kritik an den gegenwärtigen politischen Machtstrukturen und Zuständen in den USA, an deren Spitze Donald Trump steht. Da bleibt kein Auge trocken. Der furchtlose Waters nimmt sich kein Blatt vor dem Mund. Waters hat einen Rat für diejenigen parat denen das alles zu politisch ist, er empfiehlt dann lieber ein Konzert der Sängerin Katy Perry zu besuchen!
It's hard to bomb the shit out of people after you've met them.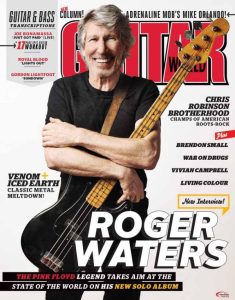 Im Interview des neuen Guitar World Magazin, auf dessen Cover unübersehbar, ein lachender Waters abgedruckt ist, wird er zum Trump ausgiebig befragt! Gegen Ende des Interviews wird er nach einem Grund für die lange Zeitspanne, die zwischen "Amused to Death" und dem neuen Album klafft, gefragt! Eine Schreibblockade kann es wohl nicht gewesen sein wird vermutet.
Waters erzählt, dass er im Studio die Zeit sehr gerne am Billardtisch verbringt und danach das Gebäude wieder verläßt ohne viel aufgenommen zu haben! Da muss er selber lachen! "Ich muss warten, bis etwas mich bewegt oder ich habe ein Gefühl über etwas habe", so Waters.
Roger Waters: Funnily enough, I can write prose. I'm working on a memoir and I'll sit down and write and really enjoy myself. I'm thinking of devoting some real time to writing a book when this tour is over. I've written quite a lot already, and I think I have a voice and a style. And I'd like to get my story out, because there is a lot that people don't know.
Das wäre wunderbar, wenn wir nach all den Aktivitäten und Veröffentlichungen, die rund um Pink Floyd in den vergangenen Jahren stattfanden, "zu guter letzt" auch noch eine Biografie von Waters bekämen!
Quelle: Guitar World: Roger Waters Rails Against the Powers That Be and Asks, 'Is This the Life We Really Want?'