Fotostory: David Gilmour – Live At Pompeii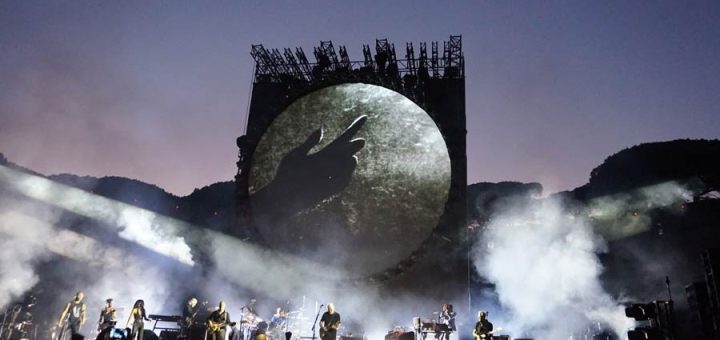 David Gilmour beauftragte die Fotografin Sarah Lee mit der Fotodokumentation seiner Konzerte in Pompeji. Letztes Jahr hatte Lee für den Guardian Gilmour's Royal Albert Hall Konzerte fotografiert. Lee zeigt auf ihrer Website 40 Fotos davon: Us And Them.
Vor einigen Tagen folgte Lee's neueste Fotogeschichte! Gilmour scheint sie für Pompeji engagiert zu haben! Es sind hervorragende Fotos geworden, die Gilmour auch "Behind The Scenes" zeigen! Auf einem der Fotos sieht man seine Accessoires, die er zur Pflege seiner Stimme benötigt! Gilmour: I never had to do any of this stuff when I was 25.
https://www.instagram.com/p/BH1vfxbA19w/
Der Filmdirektor von "David Gilmour Live At Pompeii" Gavin Elder stellte für Lee's Bericht einen kurzen Audio-Mitschnitt der Konzerte zur Verfügung! Alle die diese Fotos und die Audioaufnahme noch nicht gehört haben sollten diesem link folgen: David Gilmour live at Pompeii – a photo essay.
Ich danke Ina für die Info!