Roger Waters unterstützt Ecuadorianer im Kampf gegen Ölkonzern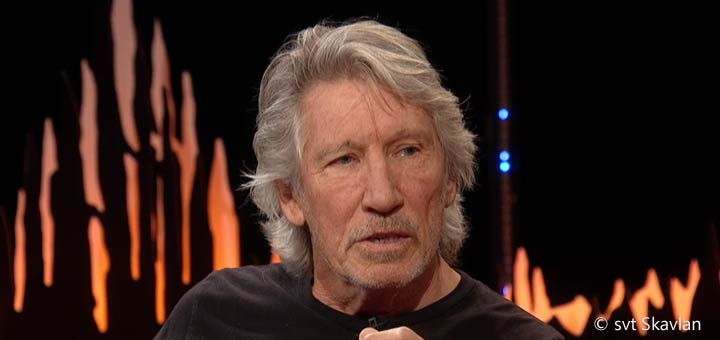 Roger Waters nutzte seinen Aufenthalt in Kanada um überraschenderweise in einem Gerichtssaal in Toronto aufzutauchen! Er solidarisierte sich mit diesem Besuch mit den ecuadorianische Dorfbewohner, die einen langjährigen Rechsstreit gegen den Ölkonzern Chevron wegen angeblicher Umweltverschmutzung führen. Der Edmonton Journal berichtete darüber: Rocker Roger Waters lends star power to Ecuadorians' $9.5B Chevron fight.
Waters sagte der kanadischen Presse, dass ihm .dieser Fall zutiefst wichtig sei. Auf seiner Facebookseite postete er folgenden Kommentar zur Causa.
CHEVRON vs Everyone Who Cares about our Brothers and Sisters in Ecuador.

This morning I was outside OSGOODE HALL in Toronto, before a hearing of the case of CHEVRON CORPORATION v The Indigenous People of Ecuador. CHEVRON have demanded that the plaintiffs post a $1m bond to indemnify CHEVRON, against potential loss of costs. CHEVRON hope to end the trial by making it impossible for their victims to continue.
Is there no depth to which they won't sink!

I will be there again tomorrow morning with First Nations leader Phil Fontaine.

Please join us at 9.00AM outside the Osgoode Hall, 130 Queen Street. Bring a banner if you can.

"IN SOLIDARITY WITH OUR BROTHERS AND SISTERS IN ECUADOR"

"DON'T LET BIG OIL DESTROY THE PLANET"

"HEY CHEVRON, LEAVE THEM KIDS ALONE"

So sick of this corporate bullshit, Ecuadorans are dying of cancer and CHEVRON have skipped town with the cash. Here is a link to Amazon Watch for a brief history of the case: http://amazonwatch.org/work/chevron

And watch: https://www.youtube.com/watch?v=MssnB31PmZI

Please please, come, resist. Let CHEVRON know this is Canada and the people will not be bullied into subservience by CHEVRON's army of corporate legal shills.

I'm off to the Ottawa gig now.
See you tomorrow.

ROGER WATERS
Ich danke Oliver Thöne für die Information!