Politik ist sicher wichtiger als Erinnerungen an ein paar alte Melodien!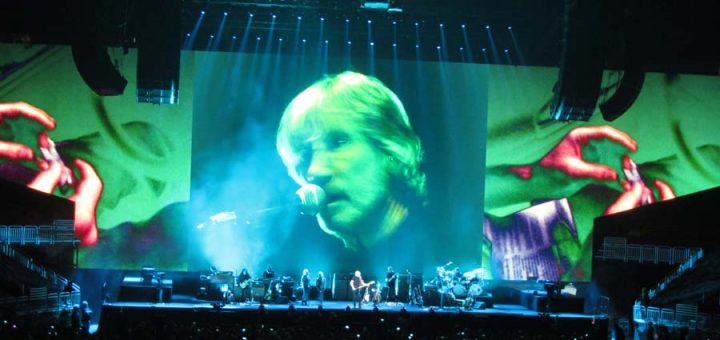 Die Interviews mit Roger Waters von australischen und neuseeländischen Medien stammen vom Juli, als er in Chicago Station machte. Und seit der Bekanntgabe der Konzerttermine in Down Under erscheinen diese nach und nach. So brachte die australische Zeitung Herald Sun einen Artikel über Waters, der unter dem Titel How a fired-up Roger Waters learned to love performing and embrace his Pink Floyd past erschien. Das Thema der Trennung, als Pink Floyd 1987 ohne ihn weiter machten, wurde auch angesprochen. Waters realisierte erst nach seinem Abschied, dafür dann aber so richtig, wie mächtig der Markenname Pink Floyd war.
Roger Waters: I realised that people actually don't really care who's in the band or what the work is. You could get your new wife to write the lyrics and nobody would give a fuck.
Ganz interessant ist die Passage, in der er einmal mehr versucht zu erklären, weshalb ihm Politik so am Herzen liegt. Waters sagte, dass auf seiner Facebookseite gerade eine riesige Trolling-Geschichte abgeht, immer unter dem Motto: "Warum kannst du nicht einfach die Musik spielen und die Politik sein lassen?"
Roger Waters: Have you not noticed that I have ALWAYS been political in my career? I actually said last night at the end of the show that politics is important. Politics is the way people organise themselves together to try to affect the way governments affect our lives. That's what politics is and it's certainly more important than a few old tunes that you think you remember. This is the fundamental stuff of trying to prevent us as a species from hurling ourselves to our deaths.
Der Sender TV-NZ aus Neuseeland schickte Waters seine Auslandskorrespondentin nach Chicago, die ihn mit einem Kamerateam begleiten durfte! Ein sehr schöner Beitrag in dem man sah wie Waters mit einem Crew-Mitglied zum Billardspielen fuhr, wie er die Schulkinder auf "Another Brick" vorbereitete oder beim Newport Festival, als Gast von John Prine auftauchte.
Leider sind aus diesem Beitrag inzwischen die bewegten Bilder entfernt worden: Pink Floyd's former bassist and rocker legend Roger Waters opens up about his tour, his message and coming to NZ.
Ich danke Oliver T. für den Hinweis! Roger Waters Foto von Richard Fischer!