G.E. Smiths Portaits Concertserie: Roger Waters spielte drei neue Songs!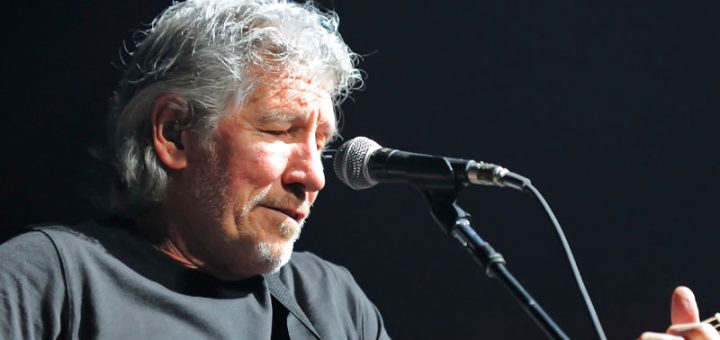 GE Smith lud Roger Waters im zuge seiner "Portraits" Konzertserie zum gemeinsam musizieren ins Baystreet Theater ein! Vor rund 300 Zusehern spielten sie gestern ihre Lieblingssongs! Nach Waters bemerkenswerten Konzert, mit den verwundeten Soldaten des MusicCorps Woche, ein weiterer interessanter Auftritt.
Waters begann das intime Konzert mit "When The Tigers Broke Free"! Er spielte drei neue Songs! Zwei davon haben wir zwischenzeitlich schon das eine oder andere Mal gehört, dass wären "Crystal Clear Brooks" und "If I Had been God", den er bei Soundchecks 2013 öfters gespielt hatte. Ein neuer Titel soll darunter gewesen, der bisher gänzlich unbekannt war!
Außerdem wurden zwei Songs von Bob Dylan gecovert und "Wish You Were Here" von den Floyd's. Waters las dem Publikum den Text "Is This The Life We Really Want?" vor, der unsere Lebensart behandelte, in dem aber auch Politiker wie Dick Cheney & Co namentlich erwähnt werden!
Spielstätte: Baystreet Theater
Kapazität: 299 Besucher, ausverkauft
Adresse: 1 Bay St, Sag Harbor, NY 11963, USA
Web: www.baystreet.org
Ticketpreise: $55
Einlass/Beginn: 19h/20h
Setlist:
When The Tigers Broke Free
Forever Young
Blowing In The Wind
Is This The Life We Really Want? (Text)
Wish You Were Here
If I Had been God (neuer Song)
Crytsal Clear Brooks (neuer Song)
GE SMITH'S "PORTRAITS"
Produced and Curated by Taylor Barton. "PORTRAITS" has recruited the band members of SNL, Ethan Hawke, Roger Waters, Carter Burwell, Dan Rizzie, Ralph Gibson, and more TBA, to join GE for an intimate evening to play their favorite tunes on various nights this fall.
Ich danke dem Fleeting Glimpse Forum für die Details! Foto: Roger Waters 15.6.2011 Berlin von Joachim Lingelbach