Nick Mason bei "The Grand Tour"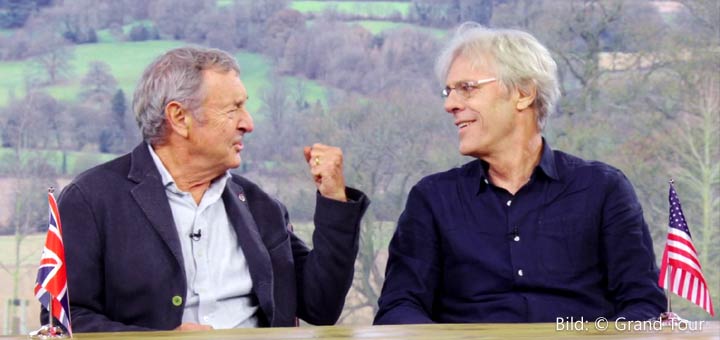 Nick Mason und Stewart Copeland waren sich bei einem Auftritt in der TV-Show "The Grand Tour" dahingehend einig, dass Mitch Mitchell beider Lieblingsdrummer ist. Herr Mitchell war Mitglied der Jimi Hendrix Experience. Erst vergangene Woche habe mir die Blu-ray "Jimi Hendrix – Live At The Isle Of Wight" angesehen!
The Grand Tour – Staffel 2 (2018)
8. Oldies but Goldies
Clarkson und Hammond fahren in zwei nagelneuen britischen Sportwagen durch Europa, die nach Plänen aus den 50ern konstruiert wurden. James May verdirbt ihnen den Spaß mit einem Honda Civic Type R. Clarkson testet den Ford GT aus Folge 2 auf dem Eboladrome, und im Celebrity Face Off duellieren sich die beiden Drummer Stewart Copeland (The Police) und Nick Mason (Pink Floyd).
Ich danke Felix und Arne für den Hinweis!