Mark Blake Interview über Pigs Might Fly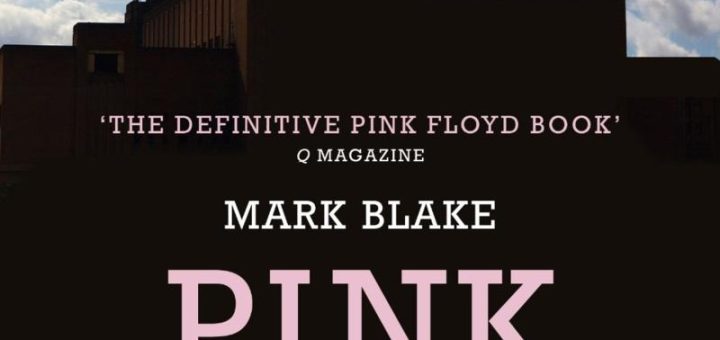 11.10.2007: Ich sprach mit dem Mojo Journalisten Mark Blake über dessen Pink Floyd Buch Pigs Might Fly.
P&S: Which kind of music do you listen to these days?
MARK BLAKE: I still listen to a lot of music from the 1970s, you may be unsurprised to learn, but for music released this century, one of the best thing I've heard this year is the new Bruce Springsteen album, Magic. I also like a new(ish) American band called The Hold Steady, who released an album last year called Boys And Girls In America. They also sound rather a lot like Springsteen, so there's the connection… I'd also make a case for the latest Foo Fighters album, Echoes, Silence, Patience And Grace.
Do you have a Favourite Band?
MARK BLAKE: It would have to be Led Zeppelin.
Are you going to the Led Zeppelin Show this Month?
MARK BLAKE: Well, my name didn't get picked out of the online lottery.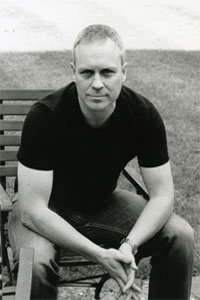 Whats your favourite Pink Floyd Period?
MARK BLAKE: I am very populist in my Floyd tastes, so it's Dark Side Of The Moon, Wish You Were Here and The Wall. I also have a soft spot for Animals. I think that's a hugely underrated album.
Did you saw any Pink Floyd Concerts?
MARK BLAKE: I saw Pink Floyd in August 1980, when they performed The Wall at Earls Court in London. I was 15, and had the worst seats in the house – about as far from the stage as you could physically get. I'm sure I loved it at the time, but I can't say I actually remember that much about it now. I saw Floyd again at Wembley Stadium in the mid-'80s. My friends and I had a scam going at the time, as we lived near Wembley. Basically, we used to got into all the gigs there for free by being stewards. This meant we put on DayGlo orange bibs, told people where to sit and then watched the show. I remember seeing the Floyd soundcheck in this empty stadium, and being surprised to see Guy Pratt and Jon Carin on stage with them, as they didn't look very much older than me. After that I went to Earls Court again for one of The Division Bell shows in the '90s. I was writing about music for a living by then.
Did you saw any Solo concerts of the Pink Floyd-Members and did you like them as well?
MARK BLAKE: I saw Roger Waters first two solo tours and his most recent. I also saw David Gilmour's About Face and On An Island tours. Looking in from the outside it seemed as if both of them were more comfortable with what they were doing now than they had been on their earlier solo tours. Gilmour certainly gave the impression of being very at ease with what he was doing now.
When did you start to work on your Book Pigs Might Fly?
MARK BLAKE: About two years ago. My publishers, Aurum Press, had put out a book about The Clash written by Pat Gilbert, an ex-editor at Mojo. I was working with Pat at the time and he put Aurum on to me when they were looking for someone to write a book about Pink Floyd. There was a renewed interest in the band, as they'd just played Live 8. Coincidentally, I had just interviewed Bob 'Rado' Klose (Floyd's early guitarist) for Mojo and The Wall's producer Bob Ezrin for Q magazine… so it felt like the right time to do it.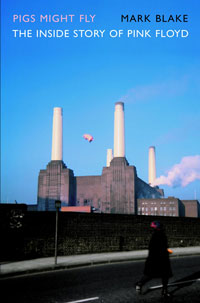 In the USA your Book is coming out with a different Title. Any special reason for that?
MARK BLAKE: The book's original title worldwide was going to be Comfortably Numb. Then we found the picture for the cover and decided to go for Pigs Might Fly in the UK. The US publishers preferred Comfortably Numb, simply because it is such a played song on American radio, and every Pink Floyd fan knows it. The book goes on sale in America in December.
The Cover that you have chosen is excellent! Something which touches a Pink Floyd fans! Most fans love the Animals album! From where does the picture come from?
MARK BLAKE: The photograph was taken by someone living in a house opposite Battersea Power Station, who happened to see the pig flying overhead and wondered what was happening.
You already interviewed members of Pink Floyd in the Past. Whats your personal view of them?
MARK BLAKE: I first interviewed Roger Waters in 1992 (I think!). He was a great interviewee, very outspoken, funny and extremely caustic. He seemed to believe passionately in what he was doing, even if everybody else at the time didn't. I spoke to him again years later, and he'd mellowed, but still seemed to care very much about his work.
I interviewed Nick Mason in the mid-'90s and then twice again over the last couple of years. Nick is exactly as he comes across in his own book and in all the interviews he gives: very quick-witted, very charming, but, also very good at deflecting awkward questions.
I interviewed Rick Wright in 1996. He gave the impression of having been through some very tough times, but he also seemed to be very proud of his work with Pink Floyd, but rather frustrated about the music they'd made since Waters left the band. I recall him complaining that he didn't think The Division Bell was as good a Pink Floyd album as it could have been (probably because it didn't have enough of his own songs on it). Rick struck me as someone who is probably very good at complaining, but I liked him enormously. When I interviewed Guy Pratt for the book, he said how much of Pink Floyd's signature sound is down to Rick Wright and David Gilmour. He gives a lot of credit to Rick. Then again, Rick is also his father-in-law.
I interviewed David Gilmour twice in 2006 for Q magazine. I don't think David cares for being interviewed, and, as he pointed out at the time, Pink Floyd were able to sell an enormous amount of albums without having to talk to the press. I think he's very shy, which can sometimes come across as being more standoffish than he actually is. That said, it was also obvious that he was the only one of the three band members who could have possibly taken charge after Waters left.
Did you try to get new ones for Pigs Might Fly?
MARK BLAKE: I approached Rick Wright's "people" on Storm Thorgerson's recommendation. I wanted to talk to him about some specific topics, especially his working relationship with Syd Barrett. Unfortunately, I never heard anything back. I didn't take it as a snub. If I recall, I heard he was away in the US at the time. I would have liked to have interviewed him, but it obviously wasn't to be.
Any Translation planned into other languages: French, German …?
MARK BLAKE: Hopefully, as that will do wonders for my potential royalties. I will have to check with the publishers, though.
What i really like about your Book is to read about: Dave Harris, Karl Dallas, Mr. Revell, Nicky Horne, Storm Thorgerson …… and what they have to say!!!!! There are a few very interesting quotes: … Roger used Rick as a Punchbag ….. or when Nicky Horne visits Syd Barrett at the Hilton Hotel and Syd opens and says: SYD CANT TALK. There is a lot of new information in this Book for me. After writing this Book whats your favourite part of it?
MARK BLAKE: I especially enjoyed hearing the recollections and anecdotes about Cambridge in the 1960s. I had a lot of fun speaking to some of the Floyd's old friends and former drug buddies, especially a character named Iain Moore, known by all as Emo. Iain came from the rough part of town and was adopted, if you like, by Syd Barrett's and David Gilmour's friends, as court jester figure. Emo is still an extraordinarily funny, if exasperating man. I was re-reading the transcripts of one of our interviews, and realised that had I included everything he told me, we would have all ended up in court.
Anthony Stern, another of the Cambridge contingent, was also a great interviewee; a fabulously bright man, who offered some interesting theories on why Syd Barrett ended up the way he did. Anthony is a glass-blower by trade now, and has created some beautiful pieces. He should also write a book!
Later on in the story, I greatly enjoyed talking to Dave Harris, who made an album with Rick Wright in the early 1980s. Dave had been in a pop group called Fashion and had seen Floyd play live in the early '70s. He gave me a great insight into what it was like coming from a completely different musical background and ending up working with a millionaire rock star that you'd once watched on stage as a fan.
What happened to Mr. Iain Moore? Is he still in contact with David Gilmour?
MARK BLAKE: Emo (or Imo, as some prefer to spell it) lives a much quieter life these days, on the South Coast of England, and is no longer in contact with David Gilmour. Emo doesn't actually work for a living, but seems to get by somehow …
Anyone who wishes to know more about the the man, should read this online essay by one of his Cambridge peers, David Gale, whom I also interviewed for my book: www.davidgale.co.uk/essays/eruptives-ii/ , David will tell you more about the man than I ever could.
And what about Dave Harris is he still making Music?
MARK BLAKE: I believe Dave Harris is still involved in some way with music, but is not playing in a band himself. I'm still not quite sure how I found him. I e-mailed someone who e-mailed someone else, etc… and the next thing I know the man himself had left a message on my answer-phone.
After reading it seems to me as if Roger Waters gets a lot of bad points. What do you think about Rogers attitude and the battle between him and Gilmour?  
MARK BLAKE: If I have one regret about the book it is that I couldn't get at least one person to come forward and agree that Roger Waters was right to stop Pink Floyd continuing without him. It would have made a change from everyone taking Gilmour's side. Unfortunately, I came away with the impression that Roger has been upsetting people since he was very young. It was funny how many interviewees from the early days hesitated before answering the question: 'What was Roger like?". Overall, I came away with the impression that Waters often made life more difficult for himself simply by showing his feelings so easily. Gilmour, on the other hand, is much better at covering his up. I think they've both suffered from the fall-out.
I remember that Floyd in the 80ties and 90ties got a lot of bad reviews and vibe. The times seem to have changed – why is it that Pink Floyd and other Bands like The Who or Led Zeppelin seem to be everybody's Darling now? Or is it just my point of view?
MARK BLAKE: I think it's healthy for each generation to have their own music, and I can understand why Pink Floyd weren't considered hip in the '80s and '90s, and they only actually managed to make three studio albums in 20 years. These days, music fans are less territorial and people like a more diverse selection of music than perhaps they did 10 or 20 years ago. Bands such as Floyd and Zeppelin have made music that lasts, and I think more people recognise that now.
Do you think there will be another Reunion and that they will play a complete Show together?
MARK BLAKE: No, I don't. My impression is that Mason and Wright and, possibly, Waters may have been interested, but Gilmour isn't. To be honest, who can blame him? Let it go.
Ende
Thanx to: Liz Rowe (Aurum Press)