Dokumentation beleuchtet Jeff Beck's Inspiration und Technik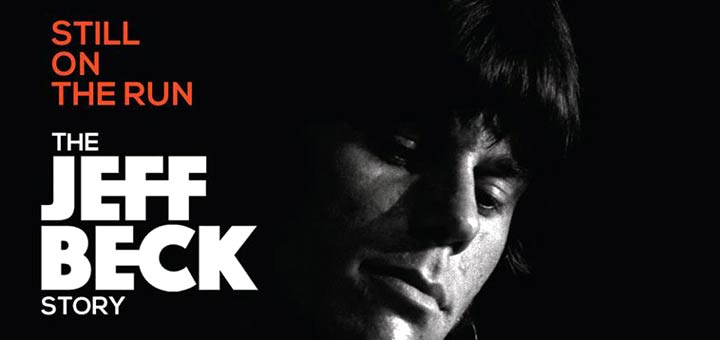 In der neuen Dokumentation "Still On The Run: The Jeff Beck Story", die Eagle Rock am 18. Mai auf DVD und Blu-ray veröffentlichen wird, versuchen David Gilmour, Jimmy Page, Eric Clapton, Rod Stewart, Ronnie Wood, Slash, Jan Hammer und andere in Interview's, Beck's außergewöhnliche Talenten zu erklären.
Beinahe wäre Beck bei Pink Floyd gelandet, damals, als Nick Mason, Rick Wright und Roger Waters, schon leicht gestresst von den Eskapaden eines zunehmend verwirrt agierenden Syd Barrett, nach Ersatz für ihn Ausschau hielten. Gefragt haben sie Beck jedoch nie! Angeblich weil sie sich nicht trauten. Stattdessen wurde Gilmour der neue Gitarrist und Sänger der zukünftigen Kings of Psychedelic. Wo und wann sich Gilmour und Beck besser kennenlernten, ist mir nicht bekannt, muss irgendwann in den 70ern gewesen sein, die beiden sind bis heute gute Freunde! Das Waters ihn für sein "Amused To Death" Album engagierte passt gut ins Bild denn ein Meisterwerk benötigt auch einen begnadeten Gitarristen
Zweimal habe ich Beck live gesehen, am 12.9. und 13.9.2002. Damals lud Beck Waters und nicht Gilmour, zu seinen Konzerten in die Royal Festival Hall ein. Die gemeinsamen Setlist war mit "What God Wants" (Parts 1-3) nicht unspannend. 2009 holte er Gilmour's Einladung nach, als er in der Royal Albert Hall (Ina und Raig waren bei dieser Überraschung dabei) spielte! Als ich Beck's Spiel sah war mir schnell klar was für ein Ausnahmekönner er ist! Nur änderte es nichts daran, dass mir Gilmour's Stil bei weitem lieber ist!
Still On The Run: The Jeff Beck Story
Veröffentlichung: 18.5.2018
Format: DVD, Blu-ray
Inhalt: Interview mit Jimmy Page, Eric Clapton, Rod Stewart, David Gilmour, Ronnie Wood, Slash, Jan Hammer, Joe Perry, Beth Hart und anderen.
Bonus: Five previously unreleased tracks from Jeff Beck s performance at the Montreux Jazz Festival in 2007
Eternity's Breath
Freeway Jam
Nadia
Led Boots
Blue Wind
Spieldauer: 108 Minuten
Eagle Rock Entertainment