Iggy Rose 1947-2017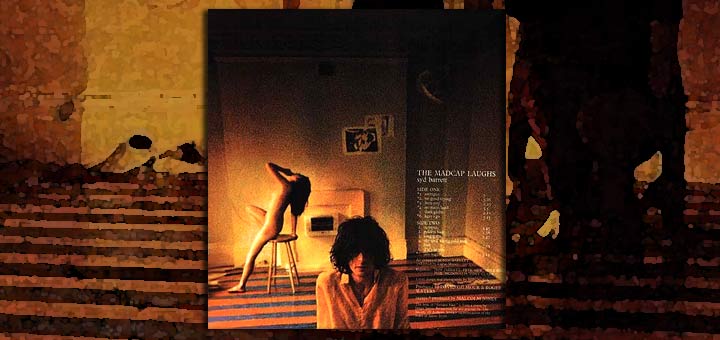 Wer war die nackte Frau auf dem Backcover von Syd Barrett's "Madcap Laughs" Album. Ein engagiertes Model oder Barrett's damalige Freundin? Viele Jahre später lichtete sich der Nebel, man erfuhr das sie Iggy Rose hieß und eine Zeit lang mit Barrett in dessen Wohnung beim Earls Court wohnte. Dort entstanden die "Madcap" Fotos. Weitere Fotos von dem Shooting zeigen Iggy und Syd neben dem Ami-Pontiac-Schlitten! Wie wir leider erfuhren starb Iggy, deren Vorname Evelyn ist, am 13. Dezember 2017, einen Tag vor ihrem 70. Geburtstag.
Mick Rock, der die legendären Fotos damals schoss, schrieb in seinem Bildband "Syd Barrett – Der Crazy Diamond von Pink Floyd" folgendes über sie.
Das Mädchen, das man nur unter dem Namen Iggy kannte und das deshalb halb Eskimo war, hatte vorübergehend einen Platz in Syds Leben und in seiner Wohnung eingenommen, als diese Fotos entstanden. Es war ursprünglich nicht geplant gewesen, dass Iggy an dem Fotoshooting teilnahm, aber sie stellte eine faszinierende Bereicherung dar. Sie hatte keinen Job und besaß nur wenige Sachen. Sie verkörperte den freien Geist der psychedelischen Untergrundbewegung. Sie ging oft splitternackt an die Tür. Man wusste nicht, woher sie kam oder wohin sie ging – sie war eines der vielen Gesichter, die kamen und gingen.
Der Musikjournalist Mark Blake recherchierte 2010 für einen Pink Floyd / Syd Barrett Artikel für MOJO und kam in Kontakt mit Iggy. Er veröffentlichte auf seinem Blog einen ausführlichen Bericht daüber: The Strange Case Of 'Iggy The Eskimo'. Die Syd Barrett Tribut Band "Men on the Border" trat sogar einmal mit ihr auf. Hier ein gemeinsames Foto von Iggy mit dem Sänger der Band. Eine äußerst empfehlenswerte Website: The Holy Church of Iggy the Inuit.
Iggy Rose, Rest In Peace