Roger Waters 7.7.2006 Rotterdam Ahoy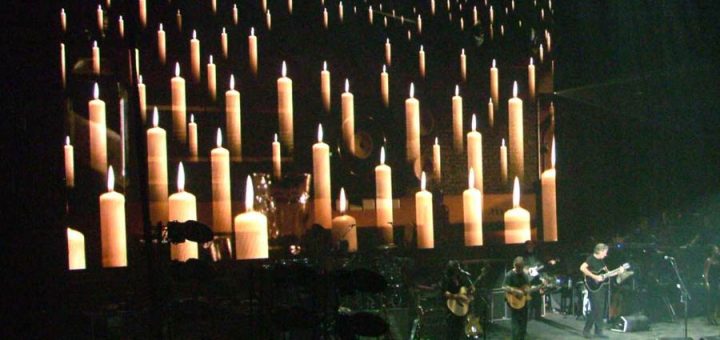 The band is just fantastic that is really what I think!
Bericht von Bas Swanenberg
Roger did it again the eleven piece band really enjoyed themselves on stage Roger certainly did. And this time I was even closer to the stage second row than in Lichtenvoorde. The setlist has not changed and will stay this way during the tour I think.
The whole show rocked and the sound was superb, a flawless performance again for me sheep was the absolute highlight of the evening together with perfect sence. This time the astronaut travelled right trough the arena from back to stage.
For the Final cut songs Roger was sitting down to sing them beautifully like he did the whole evening but with the Gilmour songs like Time, Money and most definitely Comfortably numb Gilmour is really missed and even Jon Carin singing the Gilmour parts can't make up for that.
I can only imagine how fat it would sound if they would all play together again!!! like on Roger Waters his site says it could happen again!!! Another highlight was The great gig in the sky with a very good Carol Kenyon singing. Again a very good concert we really enjoyed ourselves and after buying the too expensive tourbook went home stunned by the great performance.