Litauen: Roger Waters spielt erneut "The Bravery of Being Out of Range"!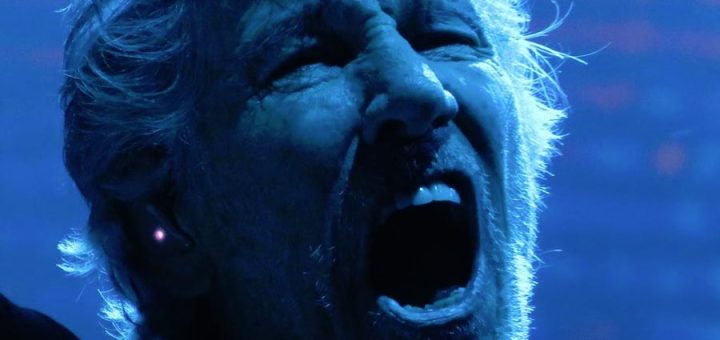 Nach Lettland stand heute Abend ein Konzert in Litauen auf Roger Waters Tour-Kalender! Ob er sich wieder etwas für den Zugabenteil einfallen ließ so wie in Riga, als er vom "Amused to Death" Album "The Bravery" spielte?

The Bravery mit neuer Textstrophe!
Jawohl, er hat es wieder getan! Dem nicht genug hat er "BRAVERY" am Ende eine neue Strophe verpasst!

Thomas Zeidler: Roger Waters sagte, dass er die neue Strophe erst vor ein paar tagen geschrieben hat! Er hat auch gesagt, er hofft, dass das nicht die letzte Tour mit dieser Band ist.
Ich danke Thomas für die Informationen und die großartigen Fotos!
Roger Waters 26.8.2018 Kaunas, Arena
Tournee: Us+Them 2018
Spielstätte: Žalgiris Arena
Plätze: 20.000
Adresse: Karaliaus Mindaugo pr. 50, Kaunas 44334
Ticketpreise: 61.50 €
Beginn: 20:20 Uhr | Einlass: 18 Uhr
Band:
Roger Waters: Vocals, Bass, Guitars
Joey Waronker: Drums, Percussion
Jonathan Wilson: Guitars, Bass, Vocals
Gus Seyffert: Guitar, Bass, Keyboards, Backing Vocals
Dave Kilminster: Guitars, Bass, Talkbox, Backing Vocals
Bo Koster: Hammond-Orgel, Piano, Keyboards
Jess Wolfe: Vocals, Percussion
Holly Laessig: Vocals, Percussion
Ian Ritchie: Saxophon, Bass
Jon Carin: Keyboards, Guitars, Backing Vocals
Setlist:
SET 1:
SET 2:
01. Speak to me (Intro Tape)
15. Dogs
02. Breathe
16. Pigs (Three Different Ones)
03. One of These Days
17. Money
04. Time
18. Us and Them
05. Breathe (Reprise)
19. Smell the Roses
06. The Great Gig in the Sky
20. Brain Damage
07. Welcome to the Machine
21. Eclipse
08. Déjà Vu
ZUGABEN:
09. The Last Refugee
22. The Bravery of Being Out of Range
(neue Strophe)
10. Picture That
23. Comfortably Numb
11. Wish You Were Here
12. The Happiest Days of Our Lives
13. Another Brick in the Wall (Part 2)
14. Another Brick in the Wall (Part 3)