Jazzopen Stuttgart 2018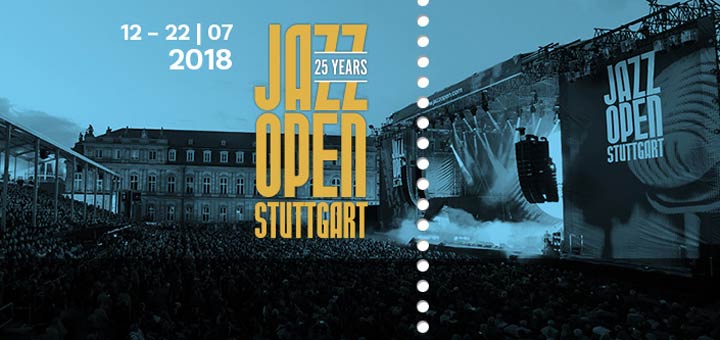 David Gilmour überraschte uns vergangenes Jahr mit seinem Auftritt beim Jazzopen in Stuttgart! Nach "Great Gig In The Sky" sprach er, in für seine Verhältnisse beinahe ausufernder Art und Weise, bezugnehmend auf das Jazzfestival zum Publikum!
David Gilmour: Guten Abend. Not sure I quite call this Jazz, but hey, it will do for now. That was a song written by Rick Wright our lovely old keyboarder player. Who died a few years ago is very sadly. We liked to do a song of his. It is a bit of a tribute.
Sein jazzigste Stück an dem Abend war zweifelsohne "The Girl in The Yellow Dress", das im zweiten Teil nicht fehlen durfte! 2018 feiert das Jazzopen sein 25jähriges Bestehen! Das Programm wurde bekannt, Kraftwerk tritt auf, Gilmour nicht. Dafür erinnert Mister Screen, der auf Flyern und Postern für das Festival 2018 wirbt, an seinen Auftritt am 14. Juli 2016!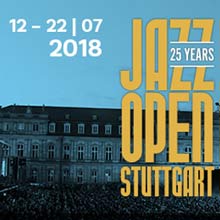 Pat Metheny
16.07.2018 Stuttgart, Altes Schloss
Marcus Miller
17.07.2018 Ludwigsburg, SCALA
Till Brönner & Band
17.07.2018 Stuttgart, Altes Schloss
Jamiroquai
18.07.2018 Stuttgart, Schloßplatz
Jamie Cullum & Joss Stone
19.07.2018 Stuttgart, Schloßplatz
Kraftwerk – 3D
20.07.2018 Stuttgart, Schloßplatz
Lenny Kravitz
21.07.2018 Stuttgart, Schloßplatz
Die Fantastischen Vier
22.07.2018 Stuttgart, Schloßplatz