David Gilmour 7.3.2006 London Mermaid Theatre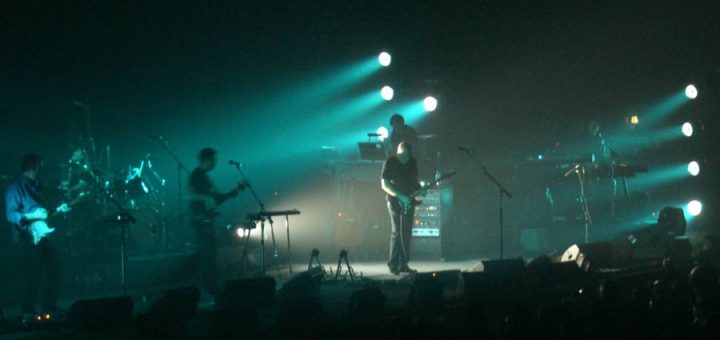 David Gilmour spielte am 7. März ein exklusiv Konzert für die BBC Radio 2 im Mermaid Theater in London. Für ihn und seine Band ein ideale Art und Weise sich vor dem Tourstart noch einmal warm zu spielen. Konzertbeginn war um 19:47 Uhr. 600 Leute hatten die Möglichkeit dem Konzert beizuwohnen. 450 Karten wurden von der BBC verlost. Die restlichen 150 Karten wurden auf Gilmours Homepage vergeben. Die Bedingung war, das man einen herzzerreißenden Grund angeben mußte warum man bei diesem Konzert dabei sein möchte. Allerdings konnten nur britische Staatsbürger an der Verlosung teilnehmen.
Das tolle für uns Nicht-Engländer ist, dass das Konzert gefilmt wurde und am 11. März, als Videostream auf BBC Radio 2 zu sehen sein wird! DAVID GILMOUR IN CONCERT Live and Exclusive performed an exclusive concert for Radio 2 from The Mermaid in London. The concert combined David's favourite Pink Floyd tracks with tracks from his number one album 'On An Island'. Zum nachlesen gibt es außerdem ein Interview mit Gilmour.
Band:
David Gilmour – Guitar, Saxofon
Rick Wright – Keyboard, Vocals
Phil Manzanera – Guitar
Guy Pratt – Bass, Guitar
Jon Carin – Keyboard, Guitar, Vocals
Steve DiStanislao – Drums, Vocals
Dick Parry – Saxofon
Setlist:
01. Castellorizon 1:59
02. On An Island 7:13
03. The Blue 5:59
04. Take A Breath 6:06
05. Smile 4:10
06. Shine On You Crazy Diamond 10:58
07. Wearing The Inside Out 7:40
08. Comfortably Numb
Die Songliste des kompletten Konzertes sah folgendermaßen aus:
01. Castellorizon
02. On An Island
03. The Blue
04. Take A Breath
05. Smile
06. Shine On You Crazy Diamond Pt.1-5
07. Wearing The Inside Out
Toilettenpause (Gilmour verließ tatsächlich die Bühne um die Toilette aufzusuchen. Er riet dem Publikum das selbe. Guy Pratt soll in der Zwischenzeit etwas Bass gespielt haben.)
08. High Hopes
09. Comfortably Numb 7:05
10. On An Island
11. The Blue