Happy Birthday to David Gilmour
6.3.2012: Heute vor 6 Jahren feierte David Gilmour seinen 60er mit einem Konzert, in Londons Porchester Hall, bei dem er seiner Familie und seinen Freunden "On An Island" live vorstellte.
Heute wird David Gilmour 66. Jahre jung! Wir wünschen ihm alles gute zu seinem Geburtstag, viel Gesundheit und wie man so schön sagt "many happy returns"!
Remember That Day
Anlässlich seines Geburtstages und des 6. Jahrestag von "On An Island" gibt es auf seiner Webseite 48 Stunden lang den Song "Pocketful Of Stones" als Stream oder zum Download!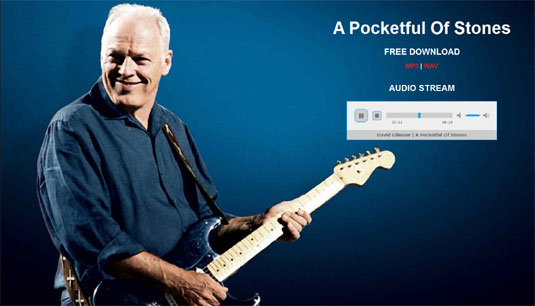 Auf dem Song spielen Leszek Mozdzer Klavier, Alasdair Malloy Glasharmnika und David Gilmour singt und spielt Gitarren, Perkussion, Hammond Orgel und Bass.