30 Jahre The Wall – Insider und ihr Universum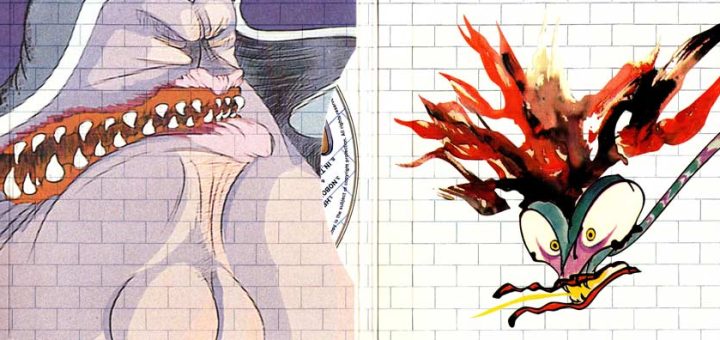 Am 30. November 1979 veröffentlichten Pink Floyd ihr Doppelalbum "The Wall". Das Konzeptalbum wurde seither über 30 Millionen Mal verkauft und ist mit "Dark Side of the Moon" das erfolgreichste Album der Band. Der allergrößte Teil der Songs stammte aus der Feder des Bassisten und Sängers Roger Waters, der in diesen Songs einmal mehr auf die wechselvolle Geschichte der Band selbst zurückgriff. Oskar Giovanelli ausgewiesener Pink Floyd-Experte erzählte in der Radiosendung "Insider und ihr Universum" (Rai Bozen Radio Freier Fall) über das Pink Floyd The Wall Album.
Oskar begann seine Erzählung interessanterweise und folgerichtig mit einem Rückblick auf die Pink Floyd "In The Flesh" Tour 1977. Roger Waters empfand bei dieser Tour sein Publikum, das nach "Money" grölte und Feuerwerkskörper abschoss, zunehmend als Plage. Dazu wurden Mitschnitte der 77er Tour von diversen Waters Wutausbrüche abgespielt. Danach berichtet Oskar nach und nach über alle weiteren "Bricks" in der Mauer wie: die Schule, Krieg, Gewalt, Mutter, Ehefrau, etc. Näher wurde auch auf die gespannte Waters Beziehung zu Rick Wright und dessen Rausschmiss aus der Band, den Stellenwert von David Gilmour, und die schmerzhafte Waters Trennung von Pink Floyd eingegangen. Bei der Auswahl der gespielten Songs bewies Oskar besonderes Fingerspitzengefühl.
Songliste:
01. In The Flesh (Roger Waters – Life Earth 2007)
02. Pigs On The Wing Pt.1. (Pink Floyd – Montreal 1977)
03. Kurze Soundeffekte von: Is There Anybody Out There?, The happiest Days of our Lives, Another Brick Pt.3
04. Another Brick in the Wall Pt. 2
05. Comfortably Numb (David Gilmour Demo Version 1978)
06. Young Lust (italienische Single Fehlpressung)
07. Goodbye Blue Sky
08. Vera Lynn
09. Bring the Boys Back Home
10. Dont Leave Me Now (einer von Oskars Lieblingssongs)
11. The Show Must Go On (Pink Floyd Is There Anybody Out There?)
12. Mother (Pink Floyd Is There Anybody Out There?)
13. Comfortably Numb (David Gilmour Live in Gdansk 2006)
14. Goodbye Cruel World (spanische Coverversion?)
Was zum Schluss nicht fehlen durfte, das waren die aktuellen Nachrichten! Oskar erwähnte das Waters auch in Zukunft mit "The Wall" noch große Pläne hat, wie z.B. die Adaption für ein Broadway-Musical und natürlich seine bevorstehende Welttournee 2010/11! Es war eine äußert gelungene und interessante Radiosendung! Die 85 Minuten vergingen viel zu schnell! Gratuliere Oskar!!