Statistik:
Dauer: 22.1. bis 23.8.1988
Konzerte: 96 (u.a. 9x Sydney, 8x Melbourne, 5x Tokyo, 3x Dortmund, 2x Versailles, 2x Wembley Stadion, 5x Nassau Coliseum)
Länder: 1x Neuseeland, 21x Australien, 8x Japan, 35x USA, 2x Kanada, 7x Frankreich, 5x Italien, 1x Österreich, 7x Deutschland, 1x Schweiz, 1x Norwegen, 2x Holland, 2x Spanien, 1x Dänemark, 3x England.
Bemerkenswertes:
Im Januar traten Mitglieder von Pink Floyd unter dem Bandnamen "The Fishermen" in Sydney im Round Midnight Club auf. Zwei weitere dieser Konzerte folgten in Melbourne im Corner Hotel! Beim ersten Konzert spielten Roy Buchanan und Vanetta Fields, die mit Pink Floyd 1973 und 1974 auf Tour war, mit! Folgende Songs wurden u.a. gespielt: I Shot The Sheriff, Unchain My Heart, Superstition, Good Lovin Going Bad und Reeling In The Years.
Die Konzerte in Versailles am 21.und 22.6. und die fünf Shows im Nassau Coliseum 19.8. bis 23.8.1988 wurden gefilmt. Die Nassau Coliseum Aufnahmen wurden überwiegend für den Film "Delicate Sound of Thunder" verwendet. Von Versailles sieht man bei "The Great Gig in the Sky" einige Szenen.
Ein weiteres "The Fishermen" Konzert fand in Kopenhagen statt! David Gilmour und Rick Wright spielten frühmorgens nach dem Floyd Konzert mit einige anderen aus ihrer Tourband in Annabel's Disco & Night Club!
Bei den Zugaben in Mannheim und Wien gab es einen zusätzlichen Gitarristen!
Band:
David Gilmour: Guitars, Vocals
Nick Mason: Drums, Percussion
Rick Wright: Keyboards, Vocals
Jon Carin: Keyboards, Vocals
Tim Renwick: Guitars, Backing Vocals
Guy Pratt: Bass, Vocals
Gary Wallis: Percussion, Keyboard, Backing Vocals
Scott Page: Saxofon, Guitar
Margaret Taylor: Backing vocals
Durga McBroom: Backing vocals
Rachel Fury: Backing vocals
Tourdaten:
Neuseeland & Australien Tour:
22.01.1988

Auckland Western Springs (50.000)
27.01.1988 

Sydney Entertainment Center (13.000)
28.01.1988 

Sydney Entertainment Center
29.01.1988 

Sydney Entertainment Center
30.01.1988 

Sydney Entertainment Center
31.01.1988 

Sydney Entertainment Center
01.02.1988 

Sydney Entertainment Center
02.02.1988 

Sydney Entertainment Center
03.02.1988 

Sydney Entertainment Center
04.02.1988 

Sydney Entertainment Center
07.02.1988 

Brisbane BNE Entertainment Centre
08.02.1988 

Brisbane BNE Entertainment Centre
11.02.1988 

Adelaide Thebarton Oval
13.02.1988 

Melbourne Tennis Center (15.000)
14.02.1988 

Melbourne Tennis Center
15.02.1988 

Melbourne Tennis Center
16.02.1988 

Melbourne Tennis Center
17.02.1988 

Melbourne Tennis Center
18.02.1988 

Melbourne Tennis Center
19.02.1988 

Melbourne Tennis Center
20.02.1988 

Melbourne Tennis Center
24.02.1988 

Perth East Fremantle Oval
Japan:
02.03.1988

Tokyo Budokan Grand Hall (Great Gig ab diesem Konzert)
03.03.1988

Tokyo Budokan Grand Hall
04.03.1988

Tokyo Yoyogi Olympic Pool
05.03.1988

Tokyo Yoyogi Olympic Pool
06.03.1988

Tokyo Yoyogi Olympic Pool
08.03.1988

Osaka Joh Hall
09.03.1988

Osaka Joh Hall
11.03.1988

Nagoya Rainbow Hall
Nordamerika:
15.04.1988 

Los Angeles Memorial Coliseum
18.04.1988 

Denver Mile High Stadium
20.04.1988 

Sacramento Hughes Stadium
22.04.1988 

Oakland Coliseum
23.04.1988 

Oakland Coliseum
25.04.1988 

Phoenix Municipal Stadium
26.04.1988 

Phoenix Municipal Stadium
28.04.1988 

Irving Texas Stadium
30.04.1988 

Orlando The Citrus Bowl
04.05.1988 

Raleigh Carter Finley Stadium
06.05.1988 

Foxboro Sullivan Stadium
08.05.1988 

Foxboro Sullivan Stadium
11.05.1988

Montreal Olympic Stadium
13.05.1988

Toronto CNE Stadium
15.05.1988 

Philadelphia Veterans Stadium
16.05.1988 

Philadelphia Veterans Stadium
18.05.1988 

Cedar Falls Uni-Dome
20.05.1988 

Madison Camp Randall Stadium
21.05.1988 

Rosemont Rosemont Horizon
22.05.1988 

Rosemont Rosemont Horizon
24.05.1988 

Minneapolis HHH Metrodome
26.05.1988 

Kansas City Arrowhead Stadium
28.05.1988 

Columbus Ohio State University Stadium
30.05.1988 

Pittsburgh Three Rivers Stadium
01.06.1988 

Washington RFK Stadium
03.06.1988 

New York Giants Stadium
04.06.1988

New York Giants Stadium
Europa:
10.06.1988 

Nantes Stade de la Beaujoire
13.06.1988

Rotterdam Stadion Feyenoord
14.06.1988

Rotterdam Stadion Feyenoord
16.06.1988 

Berlin Reichstagsgelände
18.06.1988 

Mannheim Maimarktgelände
21.06.1988 

Versailles Place d'Armes (gefilmt)
22.06.1988 

Versailles Place d'Armes (gefilmt)
25.06.1988 

Hannover Niedersachsenstadion
27.06.1988 

Dortmund Westfalenhalle
28.06.1988 

Dortmund Westfalenhalle
29.06.1988 

Dortmund Westfalenhalle
01.07.1988 

Wien Praterstadion (40.000)
03.07.1988 

München Olympiastadion
06.07.1988 

Turin Stadio Comunale
08.07.1988 

Modena Stadio Comunale
09.07.1988 

Modena Stadio Comunale
11.07.1988 

Rom Stadio Flaminio
12.07.1988 

Rom Stadio Flaminio
15.07.1988 

Grenoble Stade du Municipal
17.07.1988 

Nizza Stade de L'Ouest
20.07.1988

Barcelona Estadio Sarria Espanol FC
22.07.1988

Madrid Estadio Vincente Calderon
24.07.1988 

Montpellier Espace Richter
26.07.1988

Basel Fußballstadion, St. Jakob
28.07.1988 

Lille Stadium du Nord
31.07.1988

Kopenhagen Gentofte Stadium (The Fishermen)
02.08.1988

Oslo Valle Hovin Stadion (30.000)
05.08.1988

London Wembley Stadium (70.000)
06.08.1988 

London Wembley Stadium (70.000)
08.08.1988 

Manchester City Football Ground (60.000)
USA:
12.08.1988 

Cleveland Richfield Coliseum (18.000)
13.08.1988 

Cleveland Richfield Coliseum (18.000)
14.08.1988 

Cleveland Richfield Coliseum (18.000)
16.08.1988 

Auburn Hills The Palace (23.000)
17.08.1988 

Auburn Hills The Palace (23.000)
19.08.1988 

New York Nassau Coliseum (alle 5 Shows wurden gefilmt, 18.000)
20.08.1988 

New York Nassau Coliseum
21.08.1988 

New York Nassau Coliseum
22.08.1988 

New York Nassau Coliseum
23.08.1988 

New York Nassau Coliseum
Songs von folgenden Alben wurden gespielt: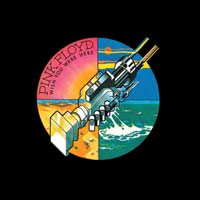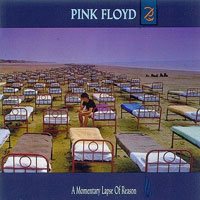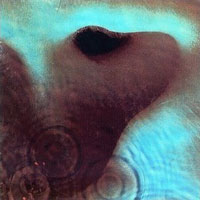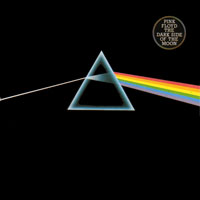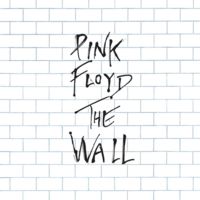 Gespielte Songs: 23
Set 1:
01. Shine on You Crazy Diamond (Pt. 1-5)
02. Signs of Life
03. Learning to Fly
04. Yet Another Movie
05. Round and Around
06. A New Machine (Part 1)*
07. Terminal Frost*
08. A New Machine (Part 2)*
09. Sorrow
10. The Dogs of War
11. On the Turning Away
*wurden nicht immer gespielt
Set 2:
12. One of These Days
13. Time
14. On the Run
15. The Great Gig in the Sky*
16. Wish You Were Here
17. Welcome to the Machine
18. Us and Them
19. Money
20. Another Brick in the Wall (Part 2)
21. Comfortably Numb
Zugaben:
22. One Slip
23. Run Like Hell
*erst ab Japan im Set
Memorabillia: