Zabriskie Point Doppel-LP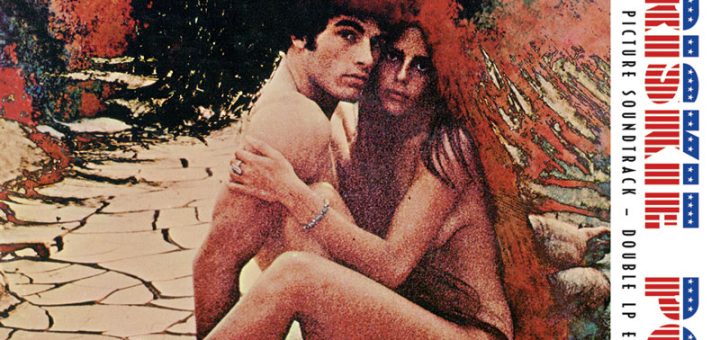 25.11.2013: Leider gibt es in meiner Nähe kein Plattengeschäft mehr, in welchem ich am kommenden Freitag, anlässlich des Black Friday – Record Store Days, nach neuen Veröffentlichungen auf Vinyl stöbern könnte. Wir berichteten darüber, dass sich mit dem Zabriskie Point Soundtrack, auch für uns Pink Floyd Fans etwas unter den angekündigten Veröffentlichungen befindet.
Es bleibt mir aber die Mailorder beim Vinyl-Händler meines Vertrauens Substance Vinyl & CD in Wien!
Zabriskie Point Original Motion Picture Soundtrack
Details:
Format: 2LP
Label: Water Tower Music
Release type: RSD Exclusive Release
Info:
Long out of print soundtrack from the 1970 film by Italian director Michelangelo Anonioni, widely noted at the time for its setting in the late 1960s counter-culture of the United States. Some of the film's scenes were filmed on location at Zabriskie Point in Death Valley. This expanded 2 LP version features four songs from both Jerry Garcia and Pink Floyd that did not appear on the original soundtrack release.
Side 1:
01. Heart Beat, Pig Meat – Pink Floyd
02. Brother Mary- Kaleidoscope
03. Dark Star (excerpt) – Grateful Dead
04. Crumbling Land – Pink Floyd
05. Tennessee Waltz – Patti Page
06. Sugar Babe – The Youngbloods
07. Love Scene – Jerry Garcia
08. I Wish I Was a Single Girl Again – Roscoe Holcomb
09. Mickey's Tune – Kaleidoscope
10. Dance of Death – John Fahey
11. Come in Number 51, Your Time Is Up – Pink Floyd
Side 2:
01. Love Scene Improvisations (Version 1) – Jerry Garcia
02. Love Scene Improvisations (Version 2) – Jerry Garcia
03. Love Scene Improvisations (Version 3) – Jerry Garcia
04. Love Scene Improvisations (Version 4) – Jerry Garcia
05. Country Song – Pink Floyd
06. Unknown Song – Pink Floyd
07. Love Scene (Version 6) – Pink Floyd
08. Love Scene (Version 4) – Pink Floyd
[asa]B00FZMQWF0[/asa]