Uncut Magazin: Pink Floyd Unseen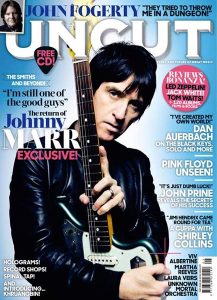 Über was genau in der neuesten Uncut Ausgabe unter dem Titel "PINK FLOYD UNSEEN" berichtet wird wissen wir noch nicht! Gibt es noch etwas unbekanntes, etwas ungesehenes für uns? Aber sicher doch! Wenn einer die Ausgabe in die Hand bekommen sollte wäre es schön Information darüber zu erhalten.
The new Uncut features exclusive interviews with Johnny Marr, John Fogerty, Dan Auerbach, Shirley Collins, John Prine, Unknown Mortal Orchestra, Viv Albertine, MARTHA REEVES Official Page!
Plus Pink Floyd unseen, holograms, record shops and introducing… Khruangbin!
Info von Ina Wagner!