Storm Thorgerson: Neues Buch und Ausstellung in Venedig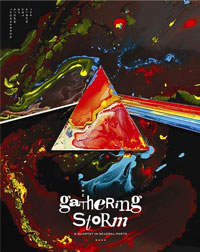 In Venedig ist vom 23. Oktober bis 24. November die Ausstellung "The Gathering Storm – The Cover Art of Storm Thorgerson" zu sehen! Die Ausstellung in Venedig wurde von ARTEUTOPIA (www.arteutopia.it) und STORMSTUDIO organisiert. Sollte jemand von euch in dieser Zeit in Venedig, hier die Details wo ihr die Ausstellung finden könnt.
Location: Officina Delle Zattere, Dorsoduro, Venedig
October 23 to November 24, 2013
Open from– 10 a.m. to 18.30 p.m– free admission
Monday closed
Neues Buch
Im Oktober erscheint auch das neue Buch "The Gathering Storm", das auf 256 Seiten eine Auswahl seiner besten Werke von Pink Floyd, Led Zeppelin, Muse, Peter Gabriel, 10cc, Audioslave, Black Sabbath, Biffy Clyro, Genesis, Rainbow, Steve Miller und The Mars Volta zeigen wird.
Das Buch wird in verschiedenen Varianten zu kaufen sein: The Gathering Storm.
Info: Alberto Durgante