Roger Waters traf Pussy Riot in New York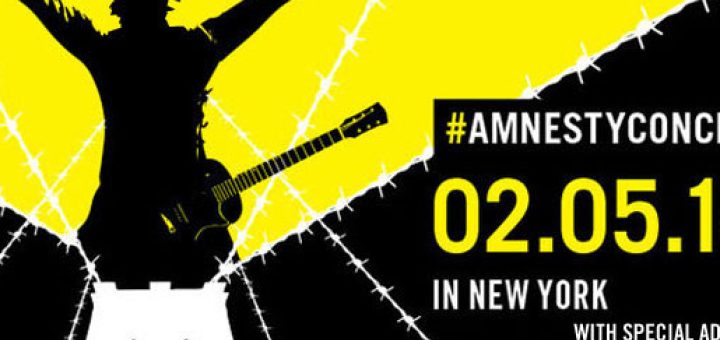 Vergangenen Mittwoch fand das von Amnesty International USA veranstaltet "Bringing Human Rights Home" Konzert in New York statt. Es traten unter anderem die The Flaming Lips, Bob Geldof und Madonna auf. Mit Spannung wurde die Rede von Masha Alekhina und Nadya Tolokonnikova erwartet, die beiden Mitglieder der russischen Punkband Puzzy Riot wurden im Dezember 2013 aus der Haft in Sibirien entlassen. Sie äußerten sich sehr kritisch zur Situation in Russland.
Einige Tage später traf auch Roger Waters die beiden Musikerinnen in New York.
Roger Waters: "I'm here because friends need support. The most important thing to me is that Pussy Riot resist Putin and his regime"
Bringing Human Rights Home Concert Presented by Amnesty International
5.2.2014 New York Barclays Center
Line Up:
Imagine Dragons | The Flaming Lips | The Fray | Ms. Lauryn Hill | Colbie Caillat | Tegan & Sara | Blondie | Cold War Kids | Cake | Yoko Ono | Bob Geldof
Former Members of Pussy Riot | Madonna | Susan Sarandon
Info von Brain Damage!