US-Politiker zitierte aus Wish You Were Here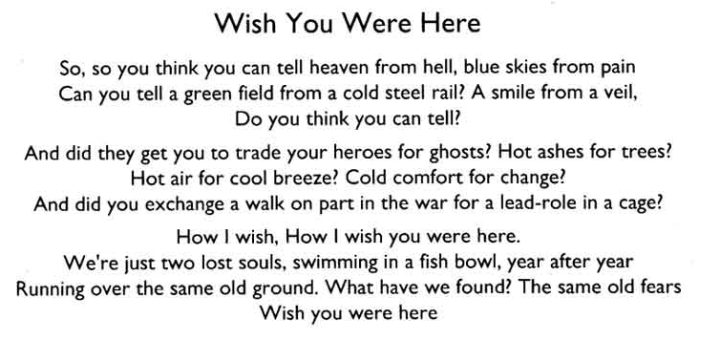 Wir wissen natürlich nicht ob Roger Waters davon gehört hat, dass der konservative US-Politiker Rand Paul bei einer Rede aus Wish You Were Here zitierte und die Worte polemisch an Barack Obama richtete:
And did they get you to trade
Your heros for ghosts?
Hot ashes for trees?
Hot air for a cool breeze?
Cold comfort for change?
And did you exchange
A walk on part in the war
For a lead role in a cage?
Als politisch interessierter Mensch wird Waters wahrscheinlich davon erfahren haben. Möglicherweise wird es ihm den Magen umgedreht haben. Denn Herr Paul vertritt Interessen, viele davon im Einklang mit den Kollegen der Tea Party, die eher konträr zu Waters Auffassungen stehen.
Es wäre interessant zu wissen ob Herr Paul von Waters kritischem Umgang mit der israelischen Politik wusste?
Wie dem auch sei ein Video davon, wie er Waters erwähnt und aus Wish You Were Here zitiert, das findet ihr hier: Washington Post: Rand Pauls Pink Floyd Quote.
Info von Christian!