Pink Floyd at Gruga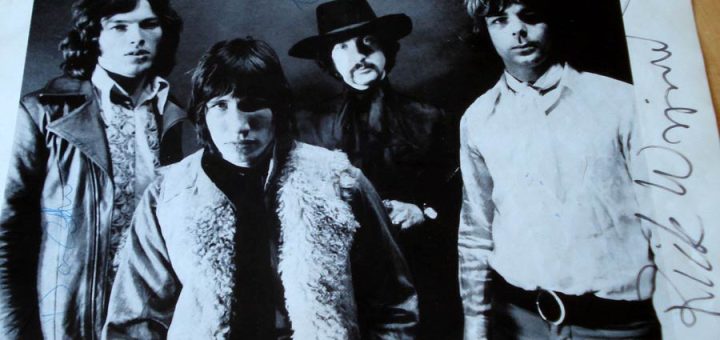 von Stefan Baldus
Ich war damals noch zu jung (erst 12 Jahre alt) und durfte seitens meiner Eltern noch nicht aufs Festival. Aber mein älterer Bruder hatte mehr Glück und konnte fahren. Wir waren beide schon damals Pink Floyd-Fans, mein Bruder hatte sich die ersten beiden LPs (The Piper At The Gates Of Dawn und A Saucerful of Secrets) gekauft, ich durfte sie auf seinem Plattenspieler rauf und runter hören!
Auf dem Festival in der Gruga traf er dann die Band nach ihrem GIG und besorgte er sich die Autogramme. Im Programmheft ist u.a. eine Seite über Pink Floyd beschrieben und ein Foto der Band abgedruckt. Jedes Bandmitglied hat sein Autogramm zur passenden abgebildeten Person geschrieben.
Als Trost, dass ich nicht mit durfte, schenkte mir mein Bruder das Programmheft. Was er bis heute bereut!!! Das Programmheft des Pop- und Bluesfestivals von 1969 in Essen ist selten (es gibt noch einige Exemplare) aber mit den Autogrammen der Floyds sicher einmalig!
Ich danke Stefan für seinen Bericht und die Fotos von seinem ganz besonderen Sammlerstück!!