Cambridge: Syd Barrett Ehrentafel an School of Art angebracht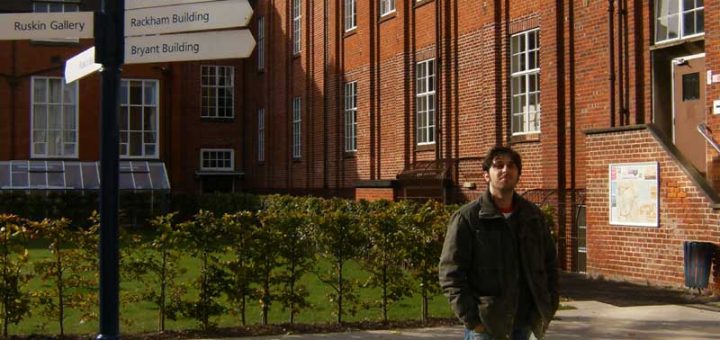 Als ich letztes Jahr in Cambridge auf den Spuren von Syd Barrett und den early Pink Floyd wandelte, gab es noch keine Ehrentafel (Blue plaque), vor der man kurz inne halten konnte! Die "School of Art", an der Barrett studierte, der Anglia Ruskin Universität hat jetzt eine solche! Syd's Schwester Rosemary Breen enthüllte bei einer Feier die Syd Barrett Blue plaque!
Rosemary Breen: It's an amazing thing, and he would have loved it. The whole family are so proud of him. He had great charisma, and even though he's not with us any more, that charisma is still there.
Cambridge News: Syd Barrett's sister unveils tribute to him at Cambridge School of Art.
We thank Oskar G. for his Tip! Foto: Oskar G. at the Anglia Ruskin Universität!