The Australian Pink Floyd Show Europa Tour 2010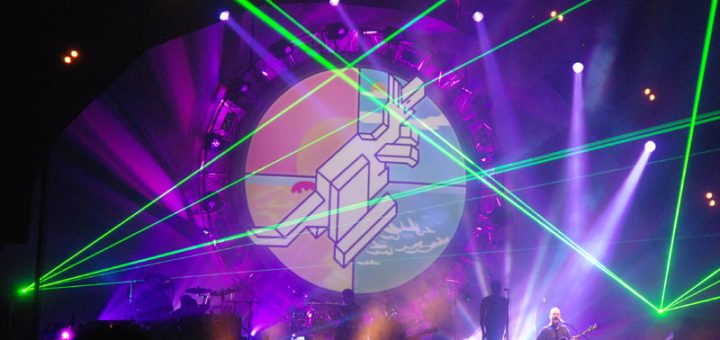 Die Tour der Australian Pink Floyd hat am 27.1. in Polen begonnen. Beim ersten Konzert wurde erfreulicherweise auch "Careful with that Axe, Eugene" gespielt. Die Songliste des Konzertes beim Tourstart in Wroclow (Polen) 27.1. sah folgendermaßen aus:
Speak To Me
Breathe
On The Run
Time
The Great Gig In The Sky
Shine On You Crazy Diamond (Pt.1-5)
Welcome To The Machine
Pigs (Three Different Ones)
Sheep
Astronomy Domine
Learning To Fly
High Hopes
Us And Them
Careful With That Axe, Eugene (!)
Take It Back
The Gunner's Dream
The Happiest Days Of Our Lives
Another Brick In The Wall (Pt.2)
Wish You Were Here
One Of These Days
Comfortably Numb
Run Like Hell
The Australian Pink Floyd kommen 2010 wieder nach Österreich und Deutschland. Nach den Österreich-Konzertpremieren in Wiesen und Burg Clam im Juli 2009, werden sie 2010 am 7.2. Graz, 8.2. Wien und am 14.3. in Linz auftreten!! Zu den Konzerten in Graz und Wien werden jeweils 2.000 Besucher erwartet! In Linz spielen sie im ehrwürdigen Brucknerhaus, das 1400 Besucher Platz bietet! Der Vorverkauf für die Österreich Konzerte startete am 23. November.
The Australian Pink Floyd Show – Europa Tourdaten 2010
27.01.2010 Wroclow Hala Stulecia (Polen)
28.01.2010 Bydgoszcz Hala Łuczniczka (Polen)
29.01.2010 Warsawa Torwar (Polen)
30.01.2010 Katowich Spodek (Polen)
31.01.2010 Ostrava ČEZ Arena (Tschechien)
01.02.2010 Prag ČEZ Arena
04.02.2010 Zagreb K.D. Vatroslava Lisinskog (Kroatien)
05.02.2010 Split Spaladium Arena (Kroatien)
06.02.2010 Osijek Dvorana Gradski Vrt (Kroatien)
07.02.2010 Graz Helmut-List-Halle
08.02.2010 Wien Stadthalle Halle F
10.02.2010 Mantua Palabam (Italien)
11.02.2010 Genua Vaillant Palace (Italien)
12.02.2010 Rom Pala Atlantico (Italien)
15.02.2010 Bilbao Palacio Euskalduna (Spanien)
16.02.2010 Pamplona Teatro Gayarre (Spanien)
17.02.2010 Madrid Palacio Municipal de Congresos (Spanien)
18.02.2010 Lisabon Campo Pequeno (Portugal)
19.02.2010 Porto Cristal Palace (Portugal)
22.02.2010 Brüssel Vorst Nationaal
23.02.2010 Amsterdam Heinecken Music Hall
25.02.2010 Esch-sur-Alzette Rockhal (Luxemburg)
27.02.2010 Zürich Volkshaus
01.03.2010 Kopenhagen Falconer Salen (Dänemark)
03.03.2010 Bergen The Grieghallen (Norwegen)
04.03.2010 Bergen The Grieghallen (Norwegen)
06.03.2010 Oslo Konserthus (Norwegen)
10.03.2010 Oberhausen König-Pilsener-Arena
11.03.2010 Köln Lanxes Arena
12.03.2010 Hannover AWD Halle
14.03.2010 Linz Brucknerhaus
16.03.2010 Hamburg Color Line Arena
17.03.2010 Berlin Tempodrom
18.03.2010 Frankfurt Jahrhunderthalle
19.03.2010 Stuttgart Porsche Arena
21.03.2010 Strasbourg Salle Erasme (Frankreich)
22.03.2010 München Olympiahalle
24.03.2010 Lyon Bourse du Travail (Frankreich)
25.03.2010 Freiburg Rothaus Arena
27.03.2010 Tours Vinci (Frankreich)
28.03.2010 Nantes Zenith (Frankreich)
30.03.2010 Rennes Le Liberte (Frankreich)
31.03.2010 Roubaix Le Colisee (Frankreich)
22.04.2010 Cardiff CIA
23.04.2010 London The O2 Arena
24.04.2010 Brighton Centre
25.04.2010 Nottingham Trent FM Arena
27.04.2010 Belfast Odyssey Arena
28.04.2010 Dublin The O2 Arena
30.04.2010 Glasgow SECC
01.05.2010 Aberdeen AECC 0
02.05.2010 Manchester MEN Arena
04.05.2010 Leicester DeMontfort Hall
05.05.2010 Bournemouth BIC
06.05.2010 Oxford New Theatre
08.05.2010 Plymouth Pavilions
09.05.2010 Birmingham NIA
11.05.2010 Newcastle Metro Radio Arena
12.05.2010 Sheffield Hallam FM Arena
Info: Thomas Zeidler, Michael Mayr, Andreas Fahrni