Sängerin Emma Tricca als Vorgruppe von Nick Mason & The Saucers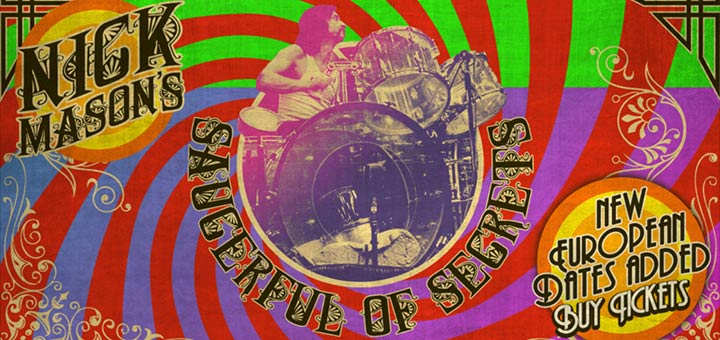 Viel neues gibt es heute über Nick Mason zu berichten! Zum einen gibt es eine eigene "Saucerful Of Secrets" Facebookseite, die uns ab sofort mit Neuigkeiten, Updates und einer laufenden Tour-Berichterstattung, versorgen wird!
Auf YouTube ist ein kurzes Video des "Unattended Luggage" Box-Sets veröffentlicht worden!
Vorgruppe: Emma Tricca
Zum anderen und das ist zweifelsohne die größere Überraschung, die Bekanntgabe einer Vorgruppe, für die gesamte Mason & The Saucers (Mason, Gary Kemp, Guy Pratt, Lee Harris and Dom Beken) Tour, in Gestalt der Sängerin Emma Tricca! Mir sagte ihr Name nichts. Erst ein wenig Recherchce im Internet brachte mich auf ihre Facebookseite. Dort fand ich ein Video einer Probe, das mir auf Anhieb gefiel! Klang sehr psychedelisch! Im April veröffentlichte Tricca ihr neuestes Album "St. Peter".