Roger Waters: Meister des Spektakels!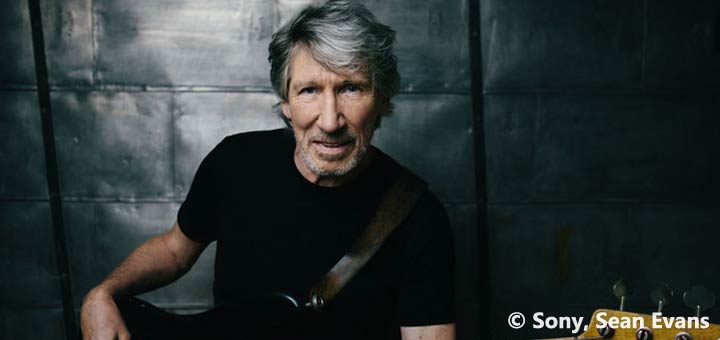 Der "AUSTRALIAN" verpasste dem Interview mit Roger Waters die Schlagzeile "Roger Waters Master of Spectacle", als ob es nur darum ginge ein Spektakel abzuliefern. Seit der "The Wall" Tour 2010-2013 konkurriert Waters für die Presse quasi mit den Rolling Stones, U2, Muse und Coldplay, die ihrerseits allesamt Meister der perfekten Massen-Spektakel sind. Wie steht Waters zum Spektakel.
Roger Waters: Ich sah Shows in großen Auditorien und dachte, wow, das ist langweilig. Es gibt eine Möglichkeit ein Theater zu schaffen, dass den Raum viel besser füllt und die Emotionen viel besser kommuniziert, als das was ich sehe, wenn ich die Rolling Stones in ihren "houndstooth jackets" und maßgeschneiderten Schuhen sehe. Ich meine, ich liebe sie. Aber es sind nur vier Kerle im Scheinwerferlicht auf einer Bühne. Es könnte viel mehr sein.

Mick Jagger kam zu einem meiner The Wall Konzerte im Nassau Coliseum. Er kam hinter die Bühne und sagte so etwas wie 'Fantastisch, wer hat das designt?'. U2 kritisierten mich und Pink Floyd (Waters macht Bono nach), 'Wir bleiben der Musik treu, wir brauchen nicht mehr, wir werden nie so etwas tun', was mich jetzt zum Lachen bringt.
Waters, der von sich behauptet, der gewesen zu sein, der das Rocktheater maßgeblich zumindest mit beeinflusst hat, nach den The Wall Shows 1980/1981 wird man ihm das so ohne weiteres auch nicht absprechen können, scheint durchaus gefallen daran zu finden heute noch mit dem größten Spektakel der Welt von Ort zu Ort zu ziehen, die allergrößte LED-Wand inklusive.
Wer setzt eigentlich derzeit die allergrößte LED-Wand bei Konzerten ein? Ist es der Grammy Abräumer Bruno Mars, Helene Fischer, U2 oder ist es am ende doch Waters?