Roger Waters 3.2.2018 Sydney Qudos Bank Arena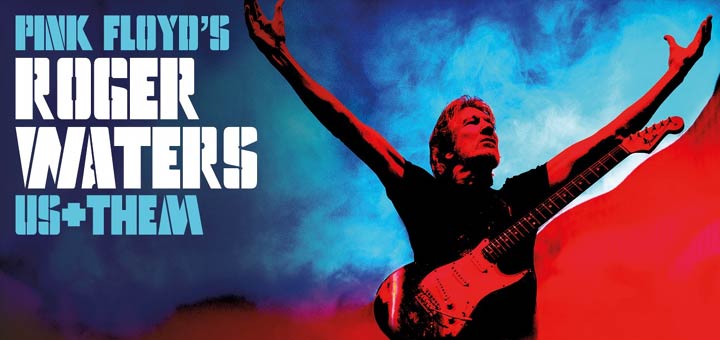 Roger Waters hat seine zwei Shows in Sydney gespielt und ist auf dem Weg nach Brisbane wo es am 6.2. weitergeht. Die Setlist brachte keine Änderungen. Er spielt "Mother" anstatt "Vera" und "Bring The Boys Back Home". Waters begründet dies damit das "Mother, do you think they'll drop the bomb?" in diesen Zeiten, in denen es darum geht wer den "GRÖSSEREN ROTEN KNOPF" zum Auslösen des Atomkrieges besitzt, Donald oder doch der Kim, einfach besser passt.
Ich habe ein Video von "Brain Damage" und "Eclipse" gesehen. Was ich sah gefiel mir sehr gut. Besonders als am Ende bei Eclipse der Refrain mehrfach wiederholt wurde. Dazu noch das Lasermeer, das machte ein gewaltiges "Wetter", wie man hier in Österreich etwas zu beschreiben pflegt, dass richtig gut ist! Es soll nach "Eclipse" keine Pause geben und gleich mit "Mother" weitergehen. Deswegen führe ich die Setlist ohne einen Zugaben Teil. Wahrscheinlich läuft das schon seitdem US-Tourstart so ab? Mir ist es erst jetzt so richtig aufgefallen!
Waters erinnerte in einer kurzen Ansprache an den legendären Auftritt in Sydney, denn er mit der anderen Truppe, Pink Floyd 1971 hatte. Damals war es saukalt und man spielte auf einer Pferderennbahn, so Waters!
Fotos vom Konzert findet ihr hier: Qudos Bank Arena: Roger Waters.
Statistik:
Tournee: Us+Them 2018
Spielstätte: Qudos Bank Arena
Plätze: 20.000
Adresse: Olympic Blvd Cnr, Edwin Flack Ave, Sydney
Beginn: 20:00 Uhr | Einlass: 18:30 Uhr
Band:
Roger Waters: Vocals, Bass, Guitars
Joey Waronker: Drums, Percussion
Jonathan Wilson: Guitars, Bass, Vocals
Gus Seyffert: Guitar, Bass, Keyboards, Backing Vocals
Dave Kilminster: Guitars, Bass, Talkbox, Backing Vocals
Bo Koster: Hammond-Orgel, Piano, Keyboards
Jess Wolfe: Vocals, Percussion
Holly Laessig: Vocals, Percussion
Ian Ritchie: Saxophon, Bass
Jon Carin: Keyboards, Guitars, Backing Vocals
Setlist:
Set 1:
01. Speak to Me (Intro)
02. Breathe
03. One Of These Days
04. Time
05. Breathe (Reprise)
06. The Great Gig in the Sky
07. Welcome To The Machine
08. When We Were Young (Intro)
09. Déjà Vu
10. The Last Refugee
11. Picture That
12. Wish You Were Here
13. The Happiest Days of Our Lives
14. Another Brick in the Wall (Part 2)
15. Another Brick in the Wall (Part
Set 2:
16. Dogs
17. Pigs (Three Different Ones)
18. Money
19. Us and Them
20. Smell the Roses
21. Brain Damage
22. Eclipse
23. Mother
24. Comfortably Numb