Das lezte Konzert der The Division Bell Tour!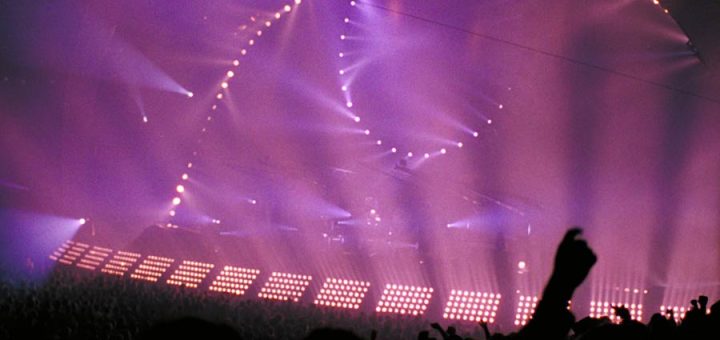 Am 29. Oktober 1994 gaben sie ihr Abschlusskonzert, einer phänomenalen Tournee. Die 110 Konzerte ihrer "The Division Bell" Tournee wurden von mehr als 5 Millionen Menschen gesehen.
Ich wäre zu der Zeit nicht auf die Idee gekommen, dass sie danach nie wieder auf Tour gehen würden. Ich erinnere mich noch an einen Flyer, den ich nach meinem Konzertbesuch im Earls Court (15.10.) in der Hand hielt und auf welchem verheißungsvoll stand: Pink Floyd Tour 1995 in Australien, USA, Europa .….
»We see you again soon, one of these days«
Aus heutiger Sicht war dieser Auftritt am 29.10.1994, dass letzte große Pink Floyd Konzert in voller Länge, mit dem ganzen "Bim-Bam-Borium", das dazu gehört!
1996 äußerte sich Rick Wright bei seinem Besuch in Wien zuversichtlich. Er meinte, dass sie wieder etwas machen würden. Aber wie uns die Geschichte lehrte, wurde daraus nichts mehr. David Gilmour ließ es bei diesem Kapitel bleiben. Bis er 2005 mit viel Überzeugungskraft umgestimmt wurde und es zum legendären Auftritt mit Roger Waters bei Live 8 kam. Danach traten sie nur noch einmal als Pink Floyd auf. Das war 2007 beim Syd Barrett Tributkonzert in der Barbican Hall!
Web: 14x Earls Court