David Gilmour Gastauftritt mit "Bombay Bicycle Club" beim allerletzten Konzert im Earls Court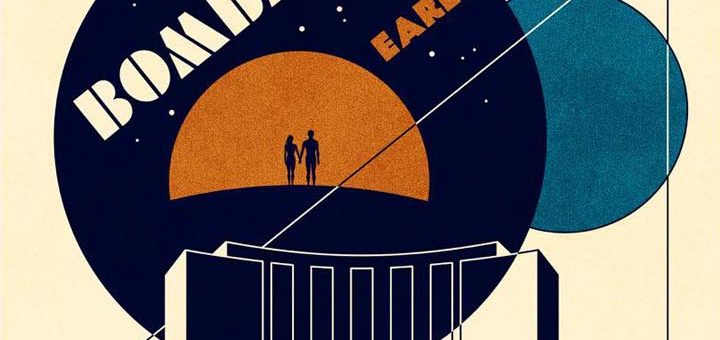 Die Bagger warten bereits darauf den Earls Court Exhibition Centre in London dem Boden gleich zu machen! Bevor das geschehen wird gab es heute Abend ein allerletztes Konzert. Der Band "Bombay Bicycle Club" wurde diese Ehre zuteil! Und was für eine schöne Geste von der Band, die es sich nicht nehmen ließ jemanden einzuladen, der damals eines der ersten Konzerte im Earls Court spielte! Und dieser jemand hieß David Gilmour, der am 18.und 19.5.1973 mit Pink Floyd, nach David Bowie dessen Konzert ein paar Tage zuvor abgebrochen wurde, im Earls Court auftrat!
Schon am Nachmittag hatte Polly Samson eine verdächtige Nachricht getwittert. Der Bombay Bicycle Club Gitarrist Jamie MacColl begrüßte Gilmour mit folgenden Worten: "This man gave me my first guitar and was one of the first people to play this venue and by my count has played here more than 27 times,"
Gilmour spielte Slide-Gitarre bei dem Song 'Rinse Me Down'. Danach brachte ihm Phil Taylor die Akustikgitarre um "Wish You Were Here" zu spielen. Das Publikum sang lautstark mit!
Jamie MacColl´s Tante war Kirsty MacColl, die bei einem tragischen Unfall ums Leben kam. Sein Großonkel war Folkmusiker Legende Pete Seeger. Gilmour hat mit beiden früher zusammengespielt.
Looking forward to Bombay Bicycle Club tonight but so sad about the venue. Goodbye Earl's Court. http://t.co/0UxkFPfXLk

— Polly Samson (@PollySamson) December 13, 2014
Wish you Were Here pic.twitter.com/i2lTd5H1dn

— Polly Samson (@PollySamson) December 13, 2014
Saying goodbye to Earl's Court the best way he knows pic.twitter.com/UZzEf8Vgef

— Polly Samson (@PollySamson) December 13, 2014
Wir danken Arne und Olaf für die Info!