David Gilmour 20.12.2015 Santiago Estadio Nacional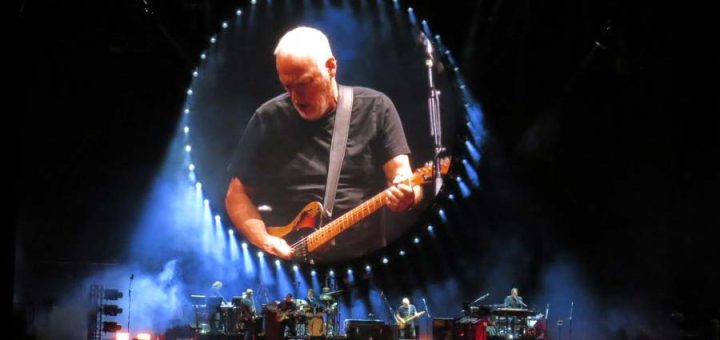 David Gilmour beendete gestern seine Südamerika Tour mit einem Konzert vor 50.000 Besuchern im Estadio Nacional in Santiago De Chile. Roger Waters spielte 2007 und 2012 im Estadio Nacional. Ein Stadion mit einer dunklen Vergangenheit. General Augusto Pinochet benutzte das Stadion über Monate hinweg als Konzentrationslager für politische Gefangene. Ein Mahnmal erinnert heute noch an diese schreckliche Vergangenheit. Auch das waren Gründe dafür, dass Bands wie Pink Floyd nicht in Chile oder anderen südamerikanischen Ländern auftraten. Die politische Situation ließ es einfach nicht zu.
Diese sechs Konzerte in Südamerika werden Gilmour sicherlich noch länger in Erinnerung bleiben. Er wurde mit einer unglaublichen Stimmung, Wärme und Liebe empfangen! Als die Band nach dem finalen Comfortably Numb auf dem Weg ins Hotel war, reflektierte Gilmour diese kurze Südamerika Tour mit folgenden Worten.
David Gilmour: I'm glad I've finally played in South America, it took me 50 years, but perhaps I've appreciated it more at this period of my life. I'll be taking home many happy memories. Obrigado and gracias.
Sollte er nach dieser Tour, die im September 2016 endet, noch die Lust und Kraft für eine weitere Tour besitzen, wird er Südamerika sicher nicht vergessen haben!
Spielstätte: Estadio Nacional (Fußballstadion)
Kapazität: 46.509 Besucher, ausverkauft
Adresse: Grecia 2001, Ñuñoa, Región Metropolitana, Chile
Ticketpreise: $414 / $41
Einlass/Beginn: 19h/21:30h
Band:
David Gilmour: Guitar, Vocals
Phil Manzanera: Guitar
Guy Pratt: Bass, Vocals
Jon Carin: Keyboard, Programming, Vocals, Lap Steel Guitar
Steve DiStanislao: Drums, Vocals
Kevin McAlea: Keyboards, Harmonica
João Mello: Saxofon, Klarinette, Guitar
Lucita Jules: Backing vocals
Bryan Chambers: Backing vocals
Set 1:
01. 5 A.M.
02. Rattle That Lock
03. Faces of Stone
04. Wish You Were Here
05. A Boat Lies Waiting
06. The Blue
07. Money
08. Us and Them
09. In Any Tongue
10. High Hopes
Set 2:
11. Astronomy Dominé
12. Shine On You Crazy Diamond
13. Fat Old Sun
14. Coming Back To Life
15. On An Island
16. The Girl In the Yellow Dress
17. Today
18. Sorrow
19. Run Like Hell
Zugaben:
20. Time
21. Breathe (Reprise)
22. Comfortably Numb