David Gilmour 12.12.2015 São Paulo Allianz Parque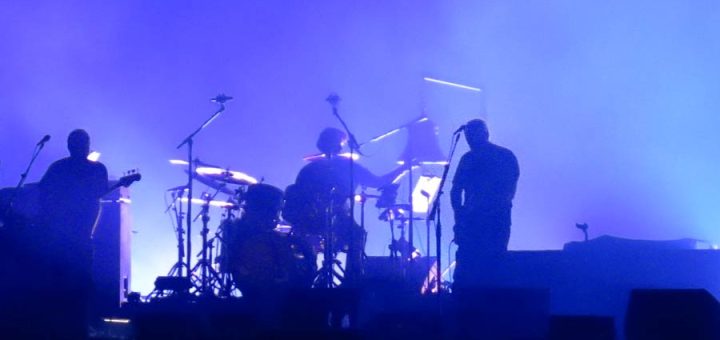 Grandioses zweites Konzert!
Von Jörg Spangenberg
Ja, ich war auch beim 2. São Paulo Konzert! Diesmal von Anfang an für R$ 100, auch ein guter Deal, wenn man schonmal nur 20 min zu Fuss von dem Ort wohnt, an dem Herr Gilmour spielt, lohnt sich das 😉 Diesmal Innenraum, neben dem Zelt mit Licht/ Mischpult. Da habe ich zuerst Polly und 2 seiner Kinder (die wir ja seit Wider Horizons alle kennen) gesehen. Die Show war vom Ablauf identisch, natürlich ohne die Money Pannen vom Vortag. Im Innenraum war die Stimmung unglaublich. Herr Gilmour hatte das gute Mitsingen ud Texte kennen mindestens 2x gelobt! Er ist dann auch im Gegenzug wieder super abgegangen! Was ist mir sonst aufgefallen? Das Rattle that Lock-Video hat man etwas verlängert, sodass am Ende der ganze Globus sichtbar wird und dort wo São Paulo liegt ein heller Stern aufblinkte!!! Diese "Beachtung" und das etwas verlängerte Solo am Ende hat viel Anerkennung und Applaus gefunden, ich war unvorbereitet, sonst hätte ich es natürlich fotografiert.
Die Laser wieder nur bei Comfortably Numb. However, grandios, war wieder hin und weg, wie eines der Floyd Konzerte in den 80ern, Bombast. Fans wieder intensiver als Oberhausen. Stimmung des Publikums war sehr enthusiastisch! Was mich heute nur wundert, dass scheinbar alle wissen, dass nach Comfortably Numb absolut Ende ist und an der Stelle alle schnell ruhiger werden und sich aus dem Staub machen, anstatt nochmal richtig Gas zu geben um zu gucken, was sie den sonst noch hätten…wir wissen alle, dass sie zumindest Louder than Words geprobt haben und 1 Stück von The Endless River könnte man schon machen, oder?
Spielstätte: Allianz Parque (Fußballstadion)
Kapazität: 42.263 Besucher
Adresse: Rua Palestra Itália, 1800 Barra Funda, São Paulo
Web: www.allianzparque.com
Ticketpreise: $318 / $84
Einlass/Beginn: 16h/21h
Band:
David Gilmour: Guitar, Vocals
Phil Manzanera: Guitar
Guy Pratt: Bass, Vocals
Jon Carin: Keyboard, Programming, Vocals, Lap Steel Guitar
Steve DiStanislao: Drums, Vocals
Kevin McAlea: Keyboards, Harmonica
João Mello: Saxofon, Klarinette, Gitarre
Lucita Jules: Backing vocals
Bryan Chambers: Backing vocals
First Set:
01. 5 A.M.
02. Rattle That Lock
03. Faces of Stone
04. Wish You Were Here
05. A Boat Lies Waiting
06. The Blue
07. Money
08. Us and Them
09. In Any Tongue
10. High Hopes
Second Set:
11. Astronomy Dominé
12. Shine On You Crazy Diamond
13. Fat Old Sun
14. On an Island
15. The Girl In the Yellow Dress
16. Today
17. Sorrow
18. Run Like Hell
—
19. Time
20. Breathe (Reprise)
21. Comfortably Numb
Ich danke Jörg für seinen Bericht!!