Roger Waters zitiert Strophe des neuen Song "The Last Refugee"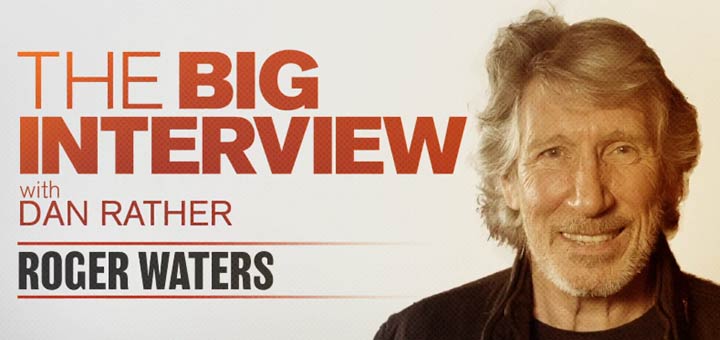 In einem neuen Roger Waters Interview, das vom 85jährigen Journalisten Dan Rather geführt wurde, die US TV Premiere ist am 4. April, zitiert er unter anderem eine Strohe des neuen Songs "Der letzte Flüchtling". Selbstverständlich sind seine aufregende Karriere, von Syd Barrett, Pink Floyd bis zu seinem neuen Album und politische Ansichten auch Thema.
Auf der Website des Senders AXS sind zwei kurze Teaser der 60 Minuten Sendung zu sehen. In dem vier minütigen Video (Teaser 2) spricht er darüber wie stolz er auf sich ist immer noch etwas zu sagen zu haben. Er fühlt sich gesund und stark genug für das Gute zu kämpfen!
Right now I'm going on the road because I'm caring about stuff! I'm really very very pleased that I still care about things and I still have my health and enough strength to fight a good fight!
Auf einen seiner neuen Songs "The Last Refugee" scheint er besonders stolz zu sein! Beim zitieren einer Textpassage aus "The Last Refugee" wird er sichtlich emotional! Es schien mir, als ob er dabei Tränen in den Augen hatte! Sehr bewegend zu sehen wie es ihn selbst berührt! Großartig! Ich möchte diesen Song "The Last Reguee" hören, sofort, aber bis zum 19. Mai heißt es weiterhin "Bitte warten"!
Am besten ihr seht euch die Videos an: The Big Interview – ROGER WATERS Premieres Tuesday, 4th April.
Ich danke Oliver für den Hinweis!