Nick Mason erinnert sich an Tour mit Jimi Hendrix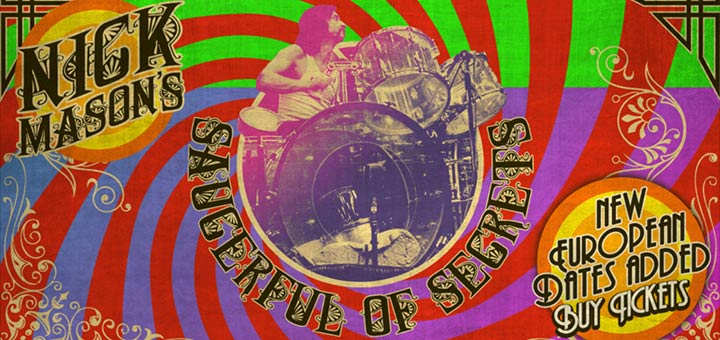 Nick Mason sprach vergangene Woche mit dem BBC Radio Scotland Moderator Billy Sloan über die Anfänge von Pink Floyd, die Tour mit Jimi Hendrix und seine bevorstehende Tour mit seiner Band den "Saucer's", die ihn im 28. September nach Glasgow bringen wird!
Billy chats to Pink Floyd drummer Nick Mason ahead of his Scottish concert with his new band Saucerful Of Secrets featuring Gary Kemp of Spandau Ballet on guitar and vocals, where they'll be exploring the early 1960's material of Pink Floyd when the late Syd Barrett was leading the band. Nick also talks about those early touring days, what made Dark Side of The Moon a masterpiece, his views on the Pink Floyd tribute bands and how the classic Live8 reunion performance came about.
Das Interview ist als Stream abrufbar: BBC Radio Scotland: Bill Sloan – Nick Mason (Start: 39:20 Min).
Ich danke Matt von Brain Damage für den Hinweis!