Neues MOJO: Zwei Pink Floyd Cover zur Auswahl! Nick Mason Interview!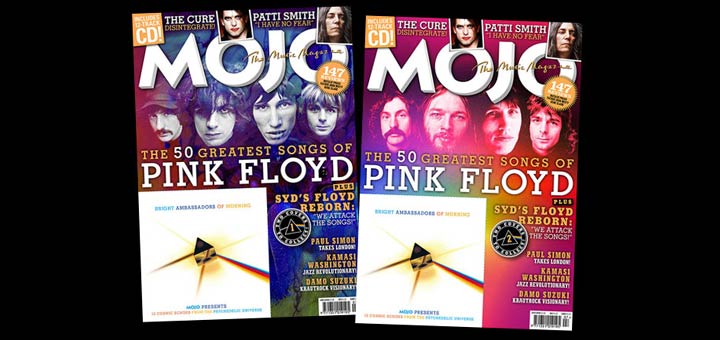 Das neue MOJO Magazin (296) widmet sich "PINK FLOYD's 50 GREATEST SONGS" und enthält ein Nick Mason Interview! Um die Sache für den Pink Floyd Magazin-Sammler interessanter zu gestalten, gibt es diese Ausgabe mit zwei unterschiedlichen Cover! Das Cover 1 zeigt Pink Floyd mit Syd Barrett und Cover 2 umfasst die Besetzung von David Gilmour, Roger Waters, Nick Mason und Rick Wright.
COVER STORY: PINK FLOYD's 50 GREATEST SONGS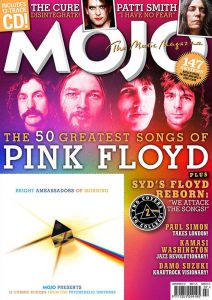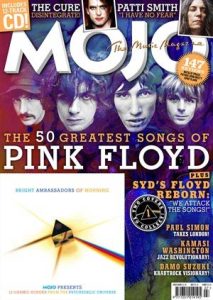 From the cauldron of Syd Psych to the emotional journeys of Dark Side and beyond, the Ultimate Head Band's omni-brilliance explored. Plus: insiders speak! And: how Nick Mason is taking Early Floyd
Our 20-page 50 Greatest Pink Floyd Songs splurge is a celebration of their works from Walk With Me Sydney to The Endless River and all points between, and features an interview with Nick Mason's Saucerful Of Secrets, the Floyd drummer's unexpected live reincarnation of the Syd Barrett-era band.
Die Welt zum Stillstand bringen
In dem Interview mit Mason, sagt er, dass es nett wäre, wenn David oder Roger zu ihm auf die Bühne kommen würden, aber nicht für die ersten Shows. Er sagte außerdem, dass wenn beide gleichzeitig mit ihm spielen würden "die Welt zum Stillstand kommen würde"! Na, wenn das keine Ansage ist!