Englischlehrer riet Roger Waters zum Selbstmord!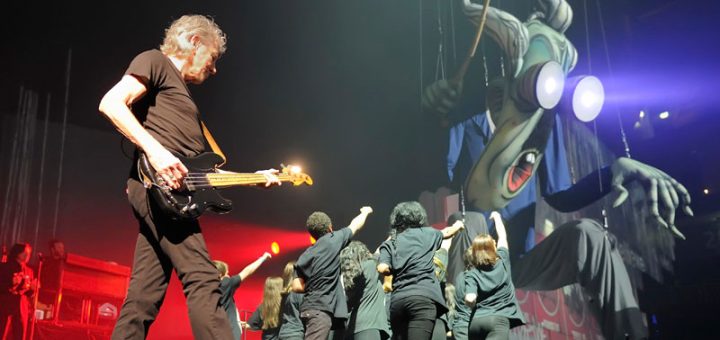 In einem Interview mit der "The Sun" berichtete Roger Waters von Überlebensstrategien, die er für seine Schule entwickelt hatte. Die Erinnerung an seine Schulzeit, die ist noch ziemlich gegenwärtig. Besonders die an Herrn T.E House, seinem Englischlehrer, der ihn nicht mochte, weil er weder eine ordentliche Handschrift noch ein Arschkriecher gewesen sei.
Roger Waters: Ich hatte einige Erfolgsrezepte und – ohne Frage – war eines davon, sich vor T.E House zu verschanzen, der an meinem Gymnasium war und mich als kompletten Vollidioten bezeichnete. Er war Englischlehrer und mein Klassenlehrer, als ich 13 war. Er sagte, dass ich es niemals im Leben zu etwas bringen würde. Ich sollte lieber aufgeben und mich erschießen, denn ich sei nutzlos.

Als ich ein junger Mann war, hat sich die Mauer, die ich aufgebaut hatte, zu einer Einstellung entwickelt. Das Bild, das ich von mir selbst sah, war, dass ich in schwarz gekleidet in einer Ecke des Raumes stehe mit einer Zigarette im Mund und den 'fuck off, leave me alone' Ausdruck hatte.
Jetzt kennen wir also auch den Namen des Lehrers, den Waters zur Musik von "Another Brick In The Wall" auf der Bühne tanzen ließ.
Quelle: Roger Waters told to shoot himself.
Foto: Roger Waters 15.6.2011 Berlin von Joachim Lingelbach!