Alan Parsons: Wish You Were Here, ein brillantes Album!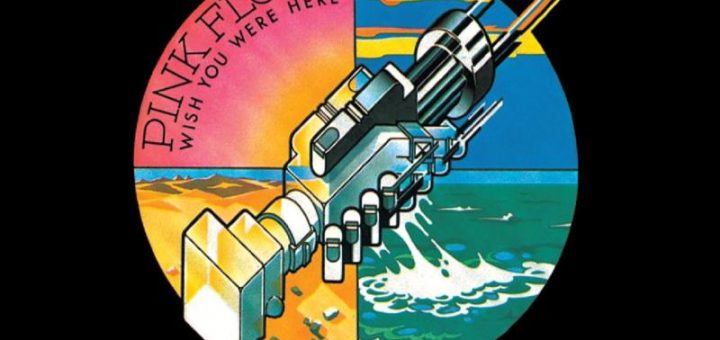 Das Alan Parsons durch die Zusammenarbeit mit Pink Floyd bekannt wurde, das "stört" ihn nicht weiter! Der Mann mit dem ausgeprägten Gehörsinn tourte mit Pink Floyd und bediente die vielen Knopfreihen, Schieber und Regler des Mischpults im Abbey Road Studio, als "Atom Heart Mother" und "Dark Side Of The Moon" aufgenommen wurden! Bevor "Wish You Were Here" eingespielt wurde verabschiedete er sich.
Dem Spiegel gab er jetzt anlässlich seiner Konzerttournee in Deutschland ein Interview! Unter anderem wurde dabei natürlich auch Pink Floyd angesprochen!
einestages: Standen Roger Waters und David Gilmour zu Recht im Ruf, schwierig zu sein?
Alan Parsons: Zu der Zeit waren sie noch nicht zerstritten. Wir waren ein perfektes Team, bei "Dark Side of the Moon" hat einfach alles gepasst: die Songs, der Sound, das geniale Artwork von Storm Thorgerson. Ich habe am Album kaum Geld verdient, aber für meine Karriere wirkte es wahre Wunder.
Warum beendeten Sie dann die Zusammenarbeit?
Alan Parsons: Waters wollte, dass ich Vollzeit für Pink Floyd arbeite, er machte mir ein sehr gutes Angebot. Aber da hatte ich gerade in England gleich zwei Nummer-eins-Hits als Produzent von Cockney Rebel und Pilot, bis heute der größte Moment meiner Karriere. Jetzt wollte ich mein eigenes Ding machen. Als "Wish you were here" 1975 erschien, habe ich meine Entscheidung kurz bereut. Brillantes Album.
Interessanterweise ist "Wish You Were Here" heute für ihn ein brillantes Album, es gab Interviews in denen er weniger schwärmerisch davon sprach!
Parsons Tourdaten im Mai 2017: 12. Oldenburg, 13. Berlin, 14. Leipzig, 16. Frankfurt am Main, 17. Stuttgart, 18. Freiburg, 19. Heilbronn, 21. Ulm, 23. Nürnberg, 25. München, 26. Düsseldorf, 27. Hamburg, 28. Mai Hannover.
Quelle: Alan Parsons Soundtüftler für Beatles und Pink Floyd
Ich danke Ina Wagner und Daniel Kurschat für die Hinweise!