Im laufe der Jahre hat David Gilmour sehr viele Auftritte auf Alben verschiedenster Künstler absolviert. Einfach zu viele um sie auf dieser Seite aufzulisten. Hier findet ihr eine Aufzählung seiner Auftritte: David Gilmour Gastspiele
Studioalben:
1965 Jokers Wild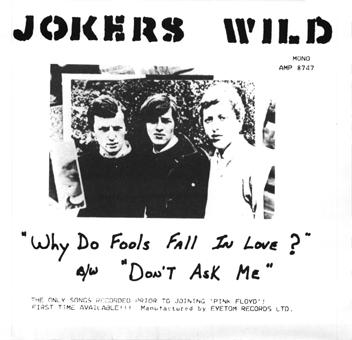 Band:
John Gordon (guitar)
Clive Welham (drums)
Dave Gilmour (guitar)
David Altham (vocals)
Tony Sainty (bass)
Songs:
01. Why Do Fools Fall In Love 1:55
02. Walk Like A Man 2:15
03. Don't Ask Me (What I Say) 3:01
04. Big Girls Don't Cry 2:18
05. Beautiful Delilah 2:05
1978 David Gilmour
Songs:
01. Mihalis (David Gilmour) 5:47 (6:00)
02. There's No Way Out of Here (Ken Baker) 5:10 (5:24)
03. Cry from the Street (David Gilmour, Electra Stuart) 5:13 (5:18)
04. So Far Away (David Gilmour) 5:50 (6:12)
05. Short and Sweet (David Gilmour, Roy Harper) 5:27 (5:33)
06. Raise My Rent (David Gilmour) 5:31 (5:49)
07. No Way (David Gilmour) 5:29 (6:14)
08. Deafinitely (David Gilmour) 4:26 (4:29)
09. I Can't Breathe Anymore (David Gilmour) 3:08 (3:40)
Produced by David Gilmour.
Engineered by John Etchells and Nick Griffiths.
Assisted by Patrick Jauneaud.
Recorded at Super Bear Studios, France.
Sound equipment handled by Phil Taylor.
All songs written by David Gilmour except Cry From The Street by David Gilmour and E. Stuart; Short And Sweet by David Gilmour and R. Harper; and There's No Way Out Of Here by K. Baker.
Musician Credits:
David Gilmour – Guitars, keyboards, vocals.
Rick Wills – Bass, vocals.
Willie Wilson – Drums, percussion.
Backing vocals on So Far Away and There's No Way Out Of Here – Carlena Williams, Debbie Doss, Shirley Roden.
Piano on So Far Away – Mick Weaver and David Gilmour.
Reissue 2006 mastered by Doug Sax with Sangwook Nam at The Mastering Lab, Ojai, California.
1984 About Face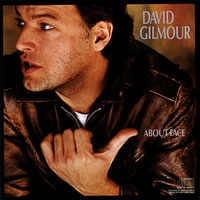 Songs:
01. Until We Sleep 5:16
02. Murder 4:59
03. Love on the Air 4:19
04. Blue Light 4:36
05. Out of the Blue 3:36
06. All Lovers Are Deranged 3:15
07. You Know I'm Right 5:06
08. Cruise 4:40
09. Let's Get Metaphysical 4:10
10. Near the End 5:36
ALBUM CREDITS
Produced by Bob Ezrin & David Gilmour.
All songs written by David Gilmour except Love On The Air and All Lovers Are Deranged by David Gilmour and Pete Townshend.
Musician Credits
David Gilmour – Guitar, vocals.
Jeff Porcaro – Drums, percussion.
Pino Palladino – Bass guitar.
Ian Kewley – Hammond organ, piano.
with:
Steve Winwood – Piano, organ.
Anne Dudley – Synthesizer.
Bob Ezrin – Keyboards.
Louis Jardine – Percussion.
Ray Cooper – Percussion.
Jon Lord – Synthesizer.
The Kick Horns – Roddy Lorimer, Barbara Snow, Tim Sanders, Simon Clarke.
Vocals: Vicki & Sam Brown, Micky Feat, Roy Harper.
Fairlight Programming: Steve Rance.
The National Philharmonic Orchestra
Arranged by: Michael Kamen with Bob Ezrin.
Equipment: Phil Taylor.
Recorded by: Andrew Jackson and Kit Woolven at Pathe-Marconi Studios, Paris.
Assisted by: Robert 'Ringo' Hrycyna, Simon Sullivan, Mark Frank, and Kevin Whyte.
Mixed by: James Guthrie at Mayfair Studios, London.
Assisted by: Bob Parr, Ollie Fitzjones, and Robert 'Ringo' Hrycyna.
Orchestra recorded by: Eric Tomlinson at Abbey Road Studios.
Special thanks to: Pete Townshend and Nick Laird-Clowes.
Reissue 2006 mastered by James Guthrie with Joel Plante at das boot recording.
2006 On An Island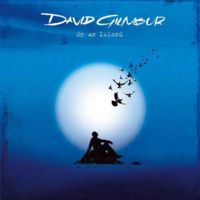 David Gilmour's 2006 album On an Island album was dedicated in his and longtime Pink Floyd manager Steve O'Rourke's memories. Also, the song "On an Island" was alluded to a night Michael Kamen, Gilmour and longtime Pink Floyd Tour Manager Tony Howard spent on the island of Kastello.
Songs:
Castellorizon (Musik: Gilmour)
David Gilmour – Gitarre
On An Island (Musik: Gilmour, Text: Gilmour, Samson)
David Gilmour – vocals, guitars, electric piano, percussion
David Crosby – vocals
Graham Nash – vocals
Richard Wright – Hammond organ
Rado Klose – guitar
Guy Pratt – bass
Andy Newmark – drums
The Blue (Musik: Gilmour, Text: Samson)
David Gilmour – vocals, guitars, bass, percussion, piano
Richard Wright – vocals
Andy Newmark – drums
Jools Holland – piano
Chris Stainton – Hammond organ
Rado Klose – guitar
Polly Samson – piano
Take A Breath (Musik: Gilmour, Text: Samson)
David Gilmour – vocals, guitars
Guy Pratt – bass
Ged Lynch – drums
Phil Manzanera – keyboard
Leszek Mozdzer – piano
Caroline Dale – cello
Red Sky At Night (Musik: Gilmour)
David Gilmour – guitars, saxophone
Caroline Dale – cello
Chris Laurence – double bass
Ilan Eshkeri – programming
This Heaven (Musik: Gilmour, Text: Gilmour, Samson)
David Gilmour – guitars, vocals, bass
Georgie Fame – Hammond organ
Phil Manzanera – keyboards
Andy Newmark – drums
Drum samples courtesy of Adam Topol and Jack Johnson
Then I Close My Eyes (Musik: Gilmour)
David Gilmour – guitars, bass harmonica, cumbus
B J Cole – Weissenborn guitar
Phil Manzanera – piano
Robert Wyatt – cornet, voice, percussion
Andy Newmark – percussion
Caroline Dale – cello
Alasdair Malloy – glass harmonica
Smile (Musik: Gilmour, Text: Samson)
David Gilmour – guitars, vocals, percussion, Hammond organ, bass
Willie Wilson – drums
Polly Samson – vocals
A Pocketful Of Stones (Musik: Gilmour, Text: Samson)
David Gilmour – guitars, vocals, Hammond organ, piano, bass, percussion
Leszek Mozdzer – piano
Lucy Wakeford – harp
Alasdair Malloy – glass harmonica
Chris Laurence – double bass
Chris Thomas – keyboard
Ilan Eshkeri – programming
Where We Start (Musik: Gilmour)
David Gilmour – guitars, vocals, bass, percussion, Hammond organ
Andy Newmark – drums
Orchestral arrangements:
Conducted by Robert Ziegler
Orchestra recorded at Abbey Road Studios by Simon Rhodes
Orchestral Leader David Juritz
Strings contracted by Hilary Skewes, Buick Production Ltd
Recorded by Andy Jackson and David Gilmour
Assisted by Damon Iddins, Devin Workman and Jamie Johnson
Technical support by Phil Taylor
Recorded at Astoria, Abbey Road, British Grove, Gallery Studio and at home
Singles
2006 Smile

Songs:
01. Smile 4:03
02. Island Jam
2006
David Gilmour – On An Island (Single)
Songs:
1. On An Island 6:51
2. On An Island (Edit) 4:42
2006 Arnold Layne (Vinyl & CD-Single)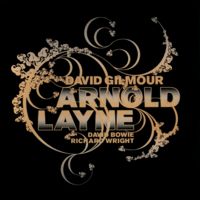 Songs:
01. Arnold Layne – Lead Vocal David Bowie
02. Arnold Layne – Lead Vocals Richard Wright
03. Dark Globe (Live 2006)
Livealben:
2008 Live In Gdansk
2015 Rattle That Lock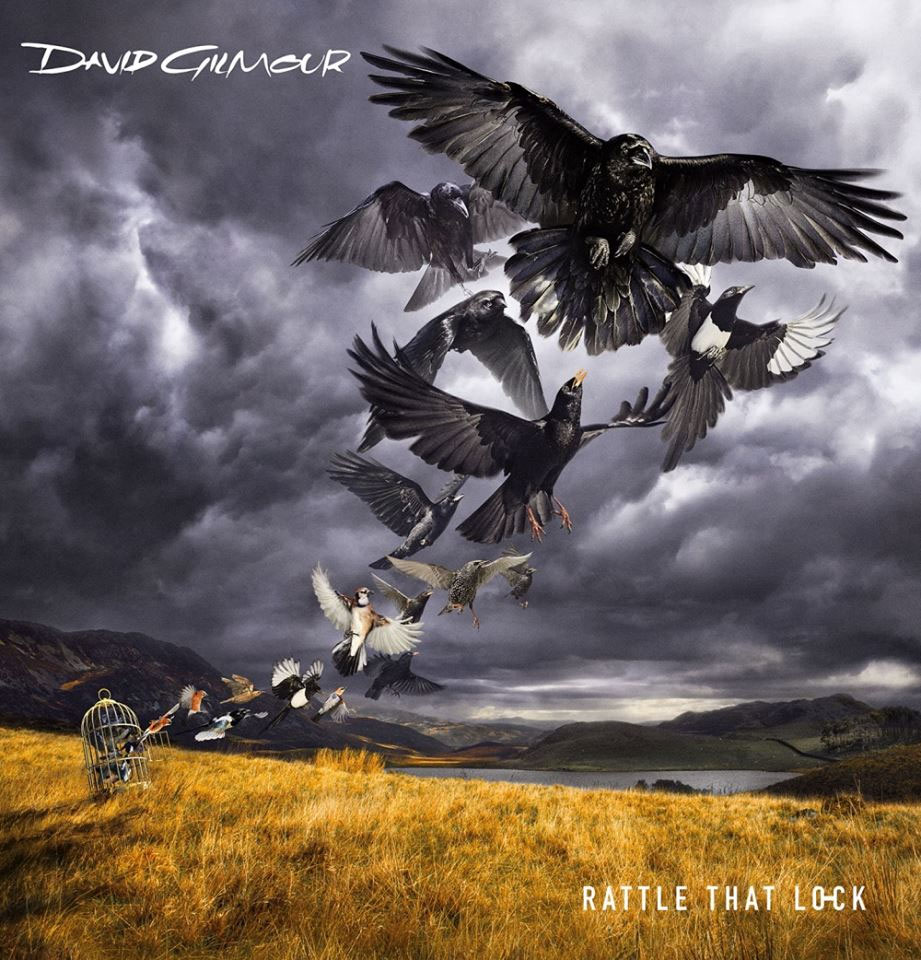 CD
01. 5 A.M. 3:02
02. Rattle That Lock 4:57
03. Faces Of Stone 5:32
04. A Boat Lies Waiting 4:36
05. Dancing Right In Front Of Me 6:10
06. In Any Tongue 6:46
07. Beauty 4:27
08. The Girl In The Yellow Dress 5:25
09. Today 5:56
10. And Then… 4:20
CD2
Track 1: Barn Jam 1 3:04 min
Track 2: Barn Jam 2 4:55 min
Track 3: Barn Jam 3 5:32 min
Track 4: Barn Jam 4 4:34 min
Track 5: The Animators – Alasdair + Jock 6:11 min
Track 6: The Girl In The Yellow Dress 6:46 min
Track 7: Polly Samsom & David Gilmour At The Borris House Festival Of Words And Ideas (Documentary) 4:28 min
Track 8: The Making Of The »rattle That Lock« Album (Documentary) 5:25 min
Track 9: Rattle That Lock (Extended Mix) (Audio Only) 5:55 min
Track 10: The Girl In The Yellow Dress (Orchestral Version) (Audio Only) 4:30 min
Track 11: Rattle That Lock (Youth Mix – 12" Extended Radio Dub) (Audio Only) 3:04 min
Track 12: Rattle That Lock (Radio Edit) (Audio Only) 4:55 min
Track 13: Rattle That Lock (Youth Mix – 12" Extended Radio Dub) 5:32 min
Track 14: Rattle That Lock (Radio Edit) 4:34 min
Track 15: The »rattle That Lock Album« In 5.1 Sound, Pcm Stereo, David Gilmour 6:11 min
Track 16: In Any Tongue 6:46 min
Track 17: Beauty 4:28 min
Track 18: The Girl In The Yellow Dress 5:25 min
Track 19: Today 5:55 min
Track 20: And Then… 4:30 min
Track 21: Rattle That Lock 6:24 min
Track 22: The Girl In The Yellow Dress
David Gilmour
4:36 min
Track 23: Rattle That Lock
David Gilmour
8:26 min
Track 24: Rattle That Lock
David Gilmour
3:59 min
Track 25: Barn Jam 1
David Gilmour;David Gilmour
4:43 min
Track 26: Barn Jam 2
David Gilmour;David Gilmour
3:02 min
Track 27: Barn Jam 3
David Gilmour;David Gilmour
3:58 min
Track 28: Barn Jam 4
David Gilmour;David Gilmour
4:43 min
Track 29: The Animators – Alisdair + Jock
David Gilmour
10:03 min
Track 30: Rattle That Lock Film
David Gilmour
4:15 min
Track 31: The Animators – Danny Madden
David Gilmour
10:28 min
Track 32: The Girl In The Yellow Dress Film
David Gilmour
3:53 min
Track 33: Polly Samson And David Gilmour At The Borris House Festival Of Words And
David Gilmour
17:00 min
Track 34: The Making Of The Rattle That Lock Album
David Gilmour
21:52 min