Toto Gitarrist Steve Lukather ist Pink Floyd Fan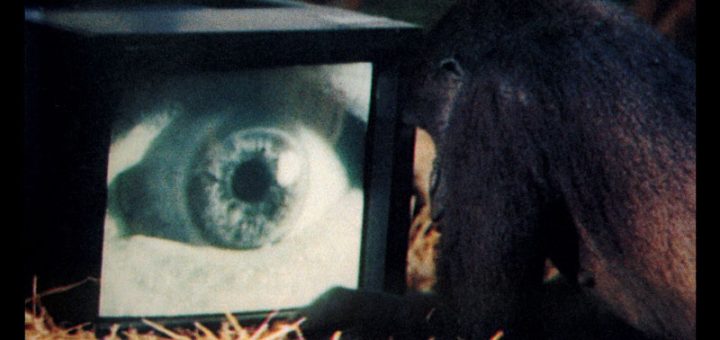 Am 16. März 2009 besuchte ich Steve Lukather's Konzert in Salzburg im Rockhouse. Der Toto-Gitarrist spielte eine tolle Version von "Shine On You Crazy Diamond"!
Ich überlegte das "Amused To Death" Album mitzunehmen und falls er seinen Namen darauf schreibt, frage ich nach seinen Erinnerungen daran. Es war mir zu viel Aufwand, schade, es wäre ein leichtes gewesen. Eine Stunde vor Konzertbeginn stand er locker und gut gelaunt neben mir.
In einem Artikel des Smashing-Interviews-Magazine schwärmt Lukather von Pink Floyd. Er gestand ein großer Fan der Band zu sein. Passend zur bevorstehenden "Amused To Death" Neuauflage sprach er über seine Mitarbeit.
Wie war Ihre Zeit mit Roger Waters?

Steve Lukather: Wissen sie, ich bin ein großer Fan von Pink Floyd. David Gilmour ist ein alter Freund und einer meiner Helden. Wir arbeiteten nebenan im Studio an "Kingdom of Desire", als Roger an seinem Album "Amused to Death" arbeitete. James Guthrie und ich waren Freunde und der Produzent Pat Leonard und ich waren auch Freunde. Ich war gerade auf dem Flur und sagte zu ihnen: "Okay. Ich muss auf diesem Album spielen. Bezahlt mich nicht. Ich will nur darauf spielen. Gebt mir etwas zu spielen. Sie sagten: "Ja, okay. Wir geben dir ein paar Overdubs."

Ich habe darauf gespielt, das war ein großer Nervenkitzel für mich. Ich bin ein großer Fan. Ich nahm meine älteste Tochter zu "The Wall Live" (die neue Version) ins Coliseum (Los Angeles 2012) mit. Marc Brickman, der Kerl, der die ganze The Wall Show konzipierte, ist mit uns auf unserer neuen Tour. Er gestaltet jetzt unserer Tour.
Lukather spielte bei Perfect Sense (Pt.1 & 2) Intro guitars und bei Too Much Rope Additional Guitar.
Das komplette Interview findet ihr unter folgenden link: Smashing Interviews: Steve Lukather.
Wir bedanken uns bei Oliver Thöne für die Information!