Shawn Phillips widmet David Gilmour Instrumentalmusik
Mir sagte der Name Shawn Phillips nichts. Er muss ein sehr kompetenter Gitarrist sein, der in seiner Vergangenheit mit Größen wie Donovan, Eric Clapton, Steve Winwood und George Harrison gespielt hat.
Der 75jährige Phillips veröffentlichte vergangenes Jahr sein neues Album "Continuance". Interessant für uns ist die Nummer drei, ein Instrumentalstück mit dem Titel "Tribute to D", das Phillips einem anderen großen Gitarristen, nämlich David Gilmour gewidmet hat! In einem Interview berichtete Phillips kurz über ein Treffen mit Gilmour.
Shawn Philips: I met David through my friend Bob Ezrin. I thought he was a kind, intelligent soul. I was in South Africa when I wrote the song, and I thought the melodies sounded very Gilmour, so it's my tribute to him.
Das würde ich gerne hören, dass instrumentale Musikstück, das er Gilmour widmete!
SHAWN  PHILLIPS – CONTINUANCE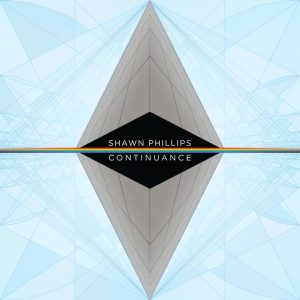 Tracklist:
Life 5:21
The Force That We Call Life 1:51
Tribute to D 4:01
Man With a Gun 5:39
Furi ous Desperation 3:54
C'mon Round 4:38
Song for a Thief 5:23
Bach to the Fusion 4:18
In Grace We Intend 4:51
Dancing in Survival 5:43
Mirror of Light 4:54
Some Things Will Never Change 2:50
Das Album kann über seine Webseite bestellt werden: www.shawnphillips.com.