Roger Waters benannte "The Simple Facts" in Anspielung an David Gilmour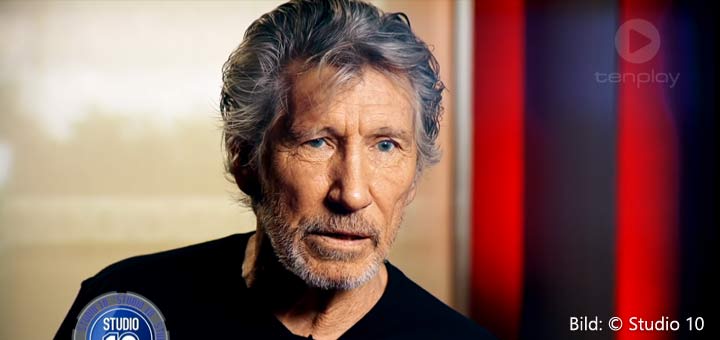 Roger Waters stellte sich anlässlich seiner Tour durch Australien, die heute mit einem Konzert in Sydney gestartet ist, den Fragen der "Studio 10 "Journalistin Angela Bishop. Interessant an dem Gespräch war der Punkt an dem sie über das "The Simple Facts" Video zu sprechen kamen. Die Q&A Session, bei der sich Waters und Nick Mason gegenseitig Fragen von Fans stellten, wurde nach der Kinovorstellung von "The Wall Live" gezeigt. "The Simple Facts – A Conversation with Nick Mason and Roger Waters" wurde nur auf der The Wall – Super Deluxe Edition veröffentlicht.
Was ich nicht wusste ist, dass der Titel "The Simple Facts" von Waters und Mason als Anspielung an David Gilmour gedacht ist.
Roger Waters: Weil das etwas war, dass David immer sagte. Am Ende einiger dieser Gespräche darüber wer was gesagt hat und wer was getan hat beendete David die Unterhaltung immer damit, indem er das wiederholte was immer er gerade glaubte und sagte dann er "UND DAS IST EINE EINFACHE TATSACHE". Deswegen haben Nicki und ich das Ding "The Simple Facts" genannt. Einfach nur aus Spaß.

Nick und ich waren enge Freunde bis ich die Band verließ. Einige Jahre später fanden wir wieder zueinander. Heute sind wir richtig gute Freunde, das ist großartig. David und ich sind keine Freunde. Menschen entfremden sich, das ist in Ordnung.
Ihr findet das Video vom Interviews auf Youtube unter "Roger Waters Talks Pink Floyd, Music & More | Studio 10".