"Rattle That Lock" Cover steht für David Gilmour's Ausbruch aus goldenen Pink Floyd Käfig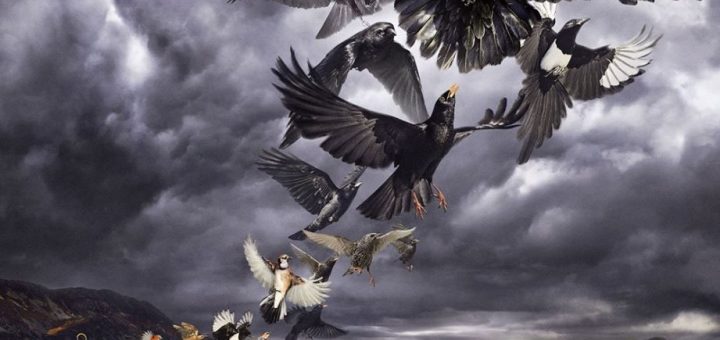 Drei Monate dauerte die Gestaltung des "Rattle That Lock" Artwork inklusive dem dramatisch wirkenden Cover, das den Ausbruch verschiedener Vogelarten aus einem goldenen Käfig zeigt! Das Cover wurde vor ein paar Tagen, als das Beste Vinyl-Cover ausgezeichnet. Dave Stansbie, einer der Gestalter, nahm den Award entgegen und erzählte wie das Cover entstand und wofür es steht.
Dave Stansbie: Die Idee entstand, als ich im Januar letzten Jahres ein wenig vom neuen Album hören konnte. Ich hörte dabei die Freude, die David Gilmour mit seinem neuen Album hatte. Die Idee dahinter, ist sein Ausbruch aus Pink Floyd. Da ist der Käfig und er bricht aus und genießt seine Musik.
Sehr interessant! Wussten wir das schon, dass das Cover für Gilmour's Neubeginn steht? Ich kann mich jetzt nicht erinnern zuvor davon gehört zu haben. Kann mich aber irren. Bisher wurde das Bild immer auf eine allgemeinere Art und Weise gedeutet. Aber für Stansbie, dem Macher des Covers steht es für Gilmour und dessen Ausbruch.
Ein Video des Interviews gibt es unter folgendem link: Dave Stansbie Interview Vinyl Award 2015 in London.