Phil Manzanera: Es hilft David Gilmour als Nachbarn zu haben.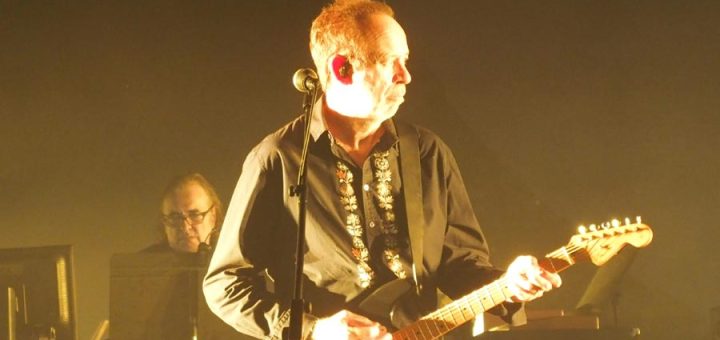 Ein neues Interview mit Phil Manzanera mit Fragen seiner Fans an ihn ist auf "Guitar World" erschienen! Darunter eine Frage, die mit David Gilmour zu tun hatte!
I read that you've known David Gilmour since the Seventies. So why did it take so long for the two of you to start making music together? (Gina Rockwell)
PHIL MANZANERA: I actually met David when I was 16, around 1967, when I came back full time to the U.K. from South America. I wanted to be a professional musician. I said to my mother, "I don't want to go to university." And she said, "My God, what are we going to do?" And my brother said, "I know this guy who has just become a professional musician." And it was David Gilmour. My brother had been up at Cambridge University, and he said, "Let's go and talk to him. Have lunch and ask him what you have do to become a professional musician?" So we went and had the lunch, and he can't remember what he said. He later told me, "I must have said something fantastic, because five years later you managed to get yourself into Roxy Music." After lunch, I remember we popped into his apartment opposite and he played guitar and then he went off to Abbey Road. He was recording on the first Pink Floyd album he was on [Saucerful of Secrets, 1968].
Then in 1987, I co-wrote the title track for A Momentary Lapse of Reason with him. I had the same manager, Steve O'Rourke, and Dave was nearby. I'd always kept in touch but never worked with him until then. But when I moved in 2001 to the country, I ended up living next door to him. I had no idea when we bought the house. It was just fate. Then, in 2005, he asked me to produce his solo album, On An Island. And 10 years later I worked with him on his next one, Rattle That Lock. We have a lot in common. Going back through the years, we find we have a lot of the same equipment, like, "Ah, you've got one of those too." He gave me a nice little Gibson amp on my 60th birthday. It helps having a neighbor being David Gilmour.
Mehr dazu findet ihr auf der Webseite: Guitar World: Phil Manzanera Talks Roxy Music History, Gibson Firebirds and His Neighbor and Occasional Bandmate, David Gilmour.
Ich danke Hanno für die Information! Foto von Manzanera, Brighton 5.9.2015 von Ina Wagner!